This post will guide you how to add a comment to a data point in an excel chart. How do I add a comment into a data point of chart or graph in excel.
1. Adding comment to A Data Point in a Chart
For example, if you have created a line chart in your current worksheet like as below: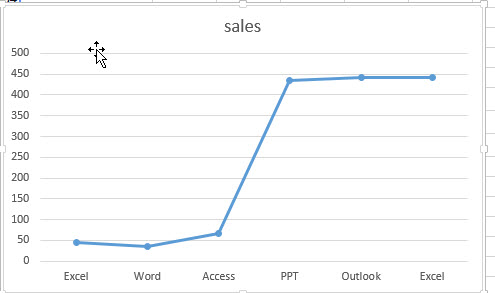 Then you want to add one comment for a data point in the line chart. Just do the following steps:
#1 right click on a certain data point, click Add Data Labels from the drop down list. Then select Add Data Labels.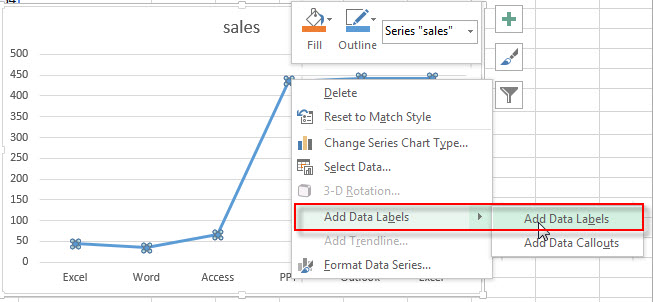 #2 right click on the data label, select Format Data Label… from the pop-up menu list.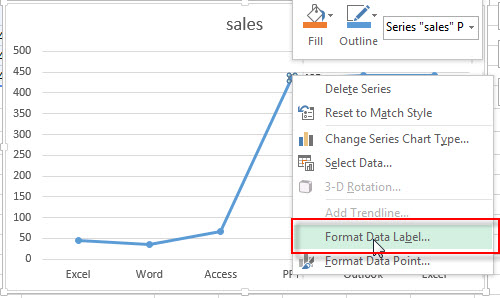 #3 add comment "excelhow" in the data label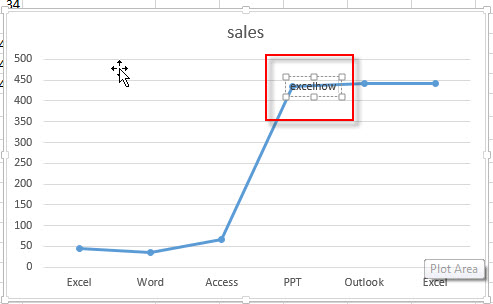 #4 right click on the data label again, select Change Data Label Shape, then select one data label shapes, such as: Right Arrow Callout.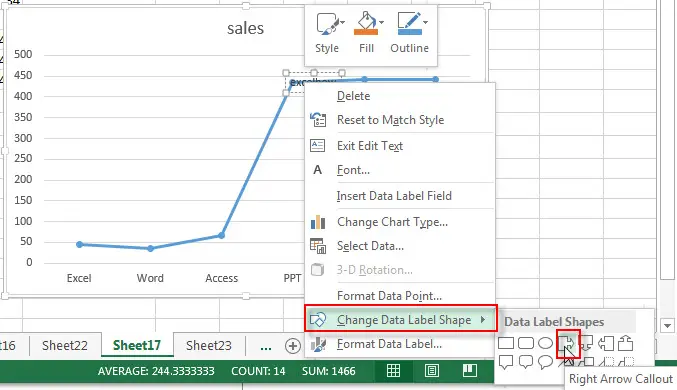 #5 you will see that a comment has been added into the data label of data point in this line chart.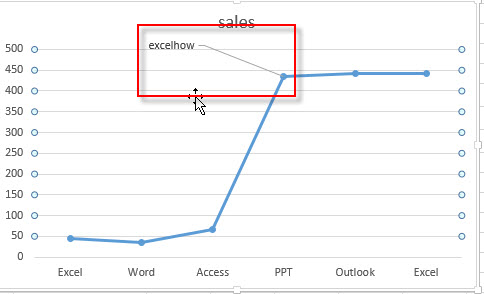 You can format the data label to customize its appearance and location on the chart.