This post will guide you how to add drop lines to a line chart or graph in Excel. You can add drop lines to a line chart to connect the data point on the axis. It can make it easier to determine the X value where each data point occurs.
Adding Drop Lines in Excel Line Chart
To add drop lines to an Existing Excel Line chart, just do the following steps:
#1 Select the existing Line Chart.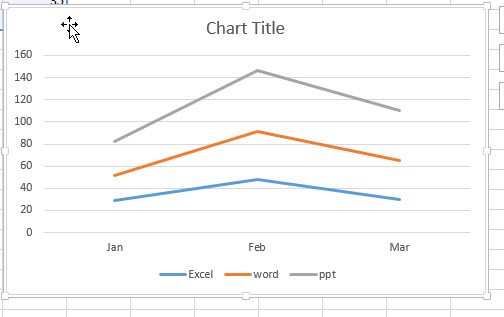 #2 go to the Design Tab, click Add Chart Element button under the Chart Layouts group.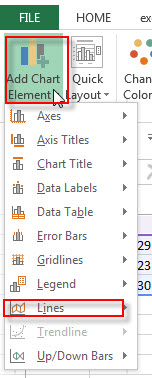 #3 Select Lines, then click Drop Lines.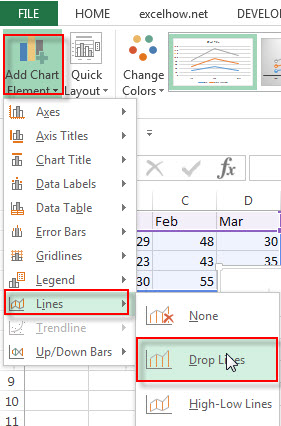 4# let's see the last result.