This post will guide you how to create bubble chart in Excel. How do I present your data in a bubble chart in Excel.
A bubble chart is a variation of a scatter chart in which the data points are replaced with bubbles, and an additional dimension of the data is represented in the size of the bubbles.
Create Bubble Chart
---
Assuming that you have a list of data in range A1:C4, and you want to create a bubble chart based on those data in your worksheet. And you can do the following steps:
#1 select the data that   you want to plot in the bubble chart.
#2 go to INSERT tab, click Insert Scatter or Bubble Chart command under Charts group, and click 3-D Bubble from the Bubble section.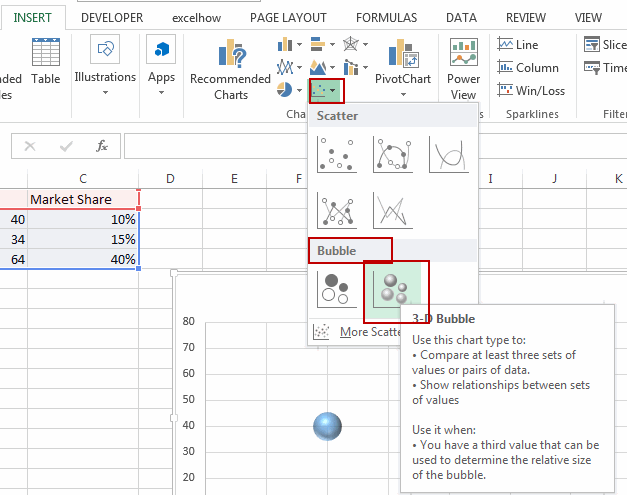 #3 one bubble chart will be created in your worksheet.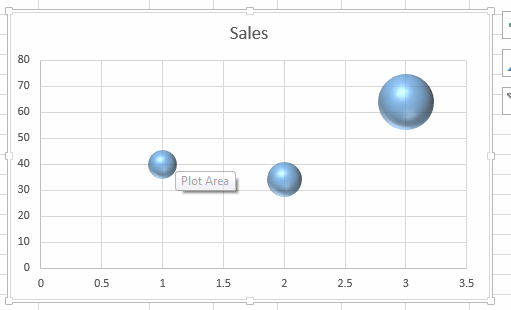 #4 right click on the bubble chart, and click Select Data from the drop down list, and the Select Data Source dialog will open.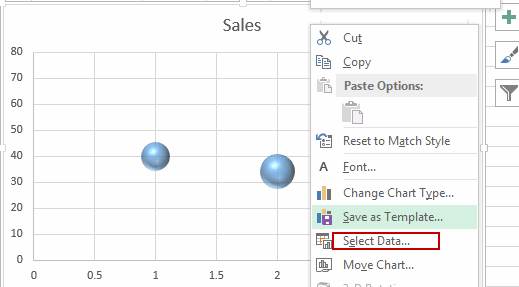 #5 click Edit button under Legend Entries section, and the Edit Series dialog will open. You can set series name, Series X values, Series Y values, and Series bubble size as you need.