Expense trends can be different from company to company and depend on timing as well as many other factors. Expense trends can introduce a lot of complexity and it would be helpful to be able to predict expense trends and anticipate any other significant events based on the trends in order to make some necessary budget preparations.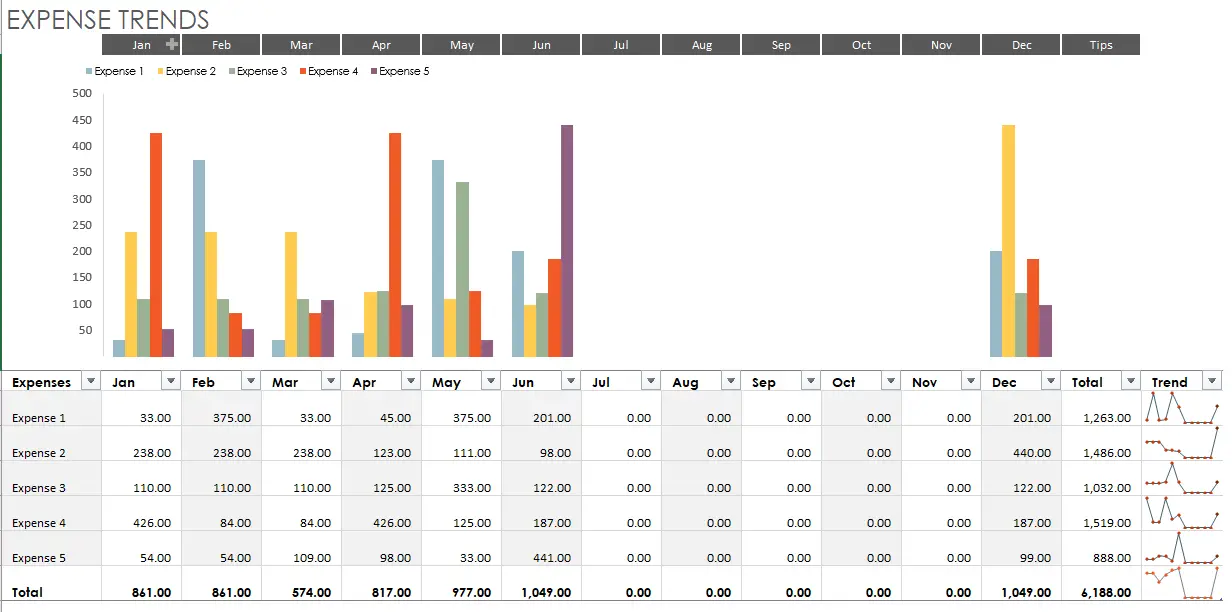 When you know how much of your budget is being spent on certain things at certain times, it can help you plan your budget more effectively. You can keep your company on track financially by using Excel's expense trend budget tool to track expense trends.
This article will show a free Excel trend budget template that can be used for a family, small company or organization. This template can help you have a good understanding of what you are spending your money on and which items are spending more money and can be highlighted in a trend chart.
You can easily track your company's expenses from month to month with easy-to-read charts and mini-graphs using the expense trend budget template below.
 Expense Trends Budget
This Expense trends budget template is officially provided by Microsoft Excel and you can create the template directly in the Excel application or download it from the official website.
You can use this expense trend budget template to track all expense trends related to your company's business.
This template contains 14 worksheets: tips, summary, Jan-dec.
Where,
tips: This worksheet contains some tips to keep in mind when using the template.
summary: This worksheet contains trend charts for all the different expense categories.
Jan-dec: These 12 worksheets contain 12 months of expense data..
Let's see how to use this expense trend budget template:
Step1: Open Microsoft Excel Spreadsheet, click on the File menu, and then click on the New submenu
Step2: In the New dialog box, find the template search box, type in the keyword " Expense trends budget" and press Enter, you will see the Expense trends budget template.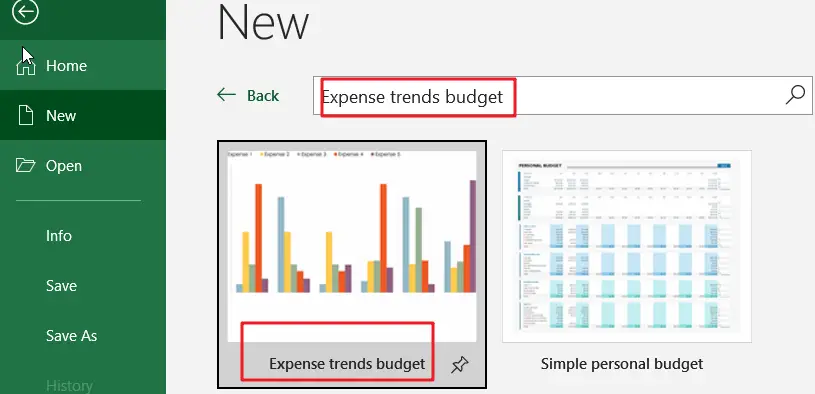 Step3: Click the Create button to download the selected Expense trends budget template to create a new Expense trends budget spreadsheet.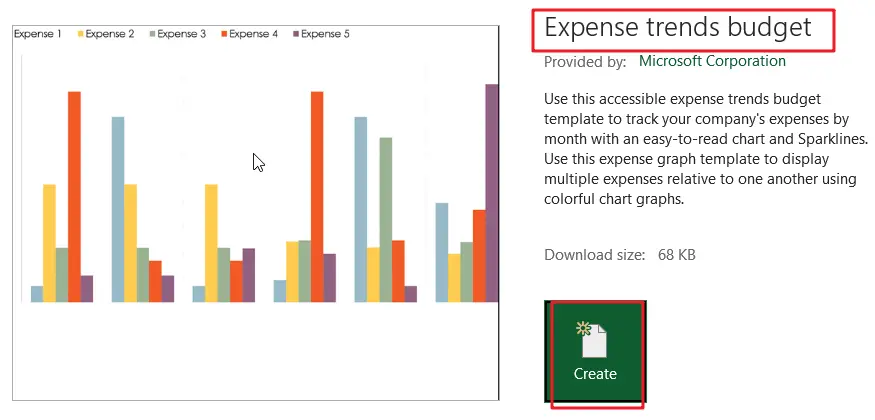 Step4: You need to find the worksheet for the corresponding month based on the current month, e.g. Jan, and then you need to enter each expense data for the current month in the worksheet and select the corresponding expense category.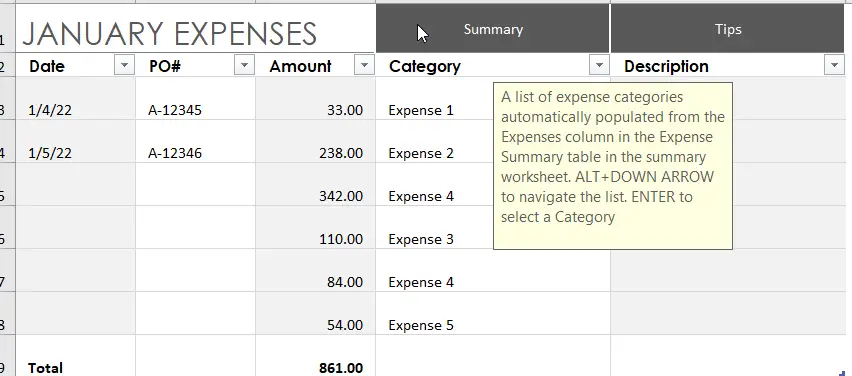 Note: A list of expense categories automatically populated from the Expenses column in the Expense Summary table in the summary worksheet.
Step5: Once you have entered the expense data in the corresponding month worksheet, you can go back to the summary worksheet and you can see that the bar chart at the top is also automatically updated and you can clearly see the expense trend for each month.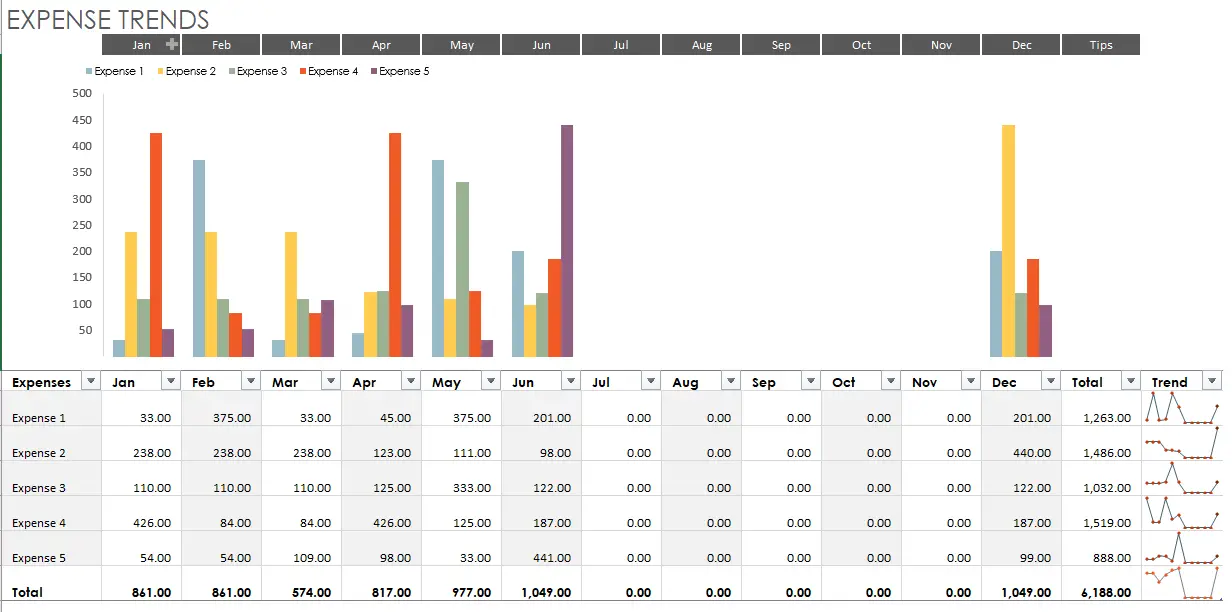 Note: Expense amount is automatically displayed in each month column. The total expenses for each month are summarized by the Excel SUBTOTAL formula.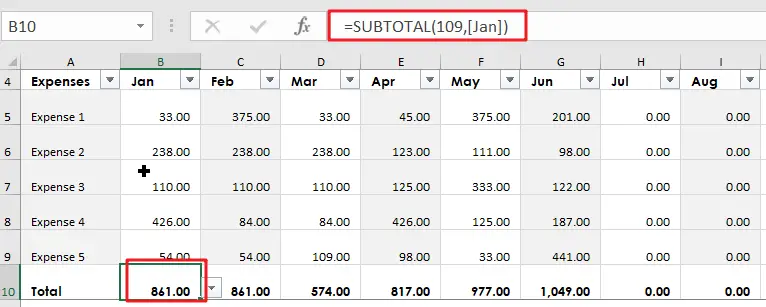 If you are looking for Business expense budget template, check out Microsoft office site by clicking here.