This post will guide you how to sum numbers ignore text in same cell in Excel. How do I sum numbers with text appended in the same cell with a formula in excel.How to sum only numbers in a cells with text and numbers using User Defined Function in Excel.
Sum Numbers Ignore Text
---
To sum numbers only in the same cell with text and numbers in Excel, you can write an User Defined function with VBA code in Excel. Just do the following steps:
#1 open your excel workbook and then click on "Visual Basic" command under DEVELOPER Tab, or just press "ALT+F11" shortcut.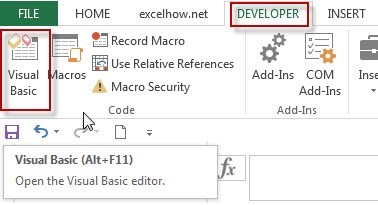 #2 then the "Visual Basic Editor" window will appear.
#3 click "Insert" ->"Module" to create a new module.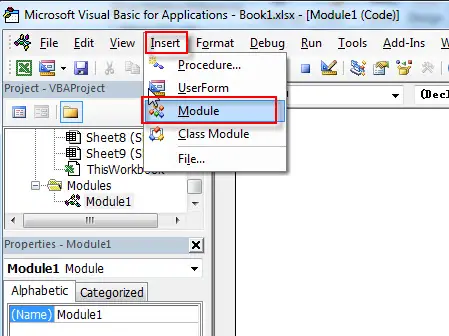 #4 paste the below VBA code into the code window. Then clicking "Save" button.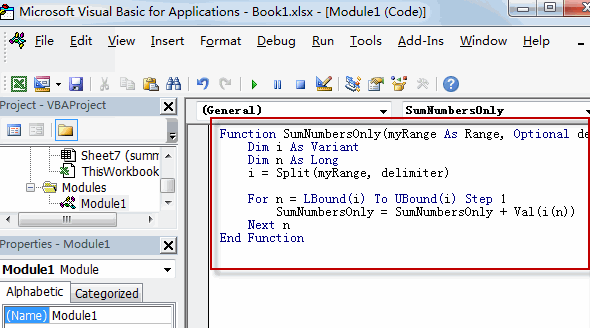 Function SumNumbersOnly(myRange As Range, Optional delimiter As String = " ") As Double
    Dim i As Variant
    Dim n As Long
    i = Split(myRange, delimiter)

    For n = LBound(i) To UBound(i) Step 1
        SumNumbersOnly = SumNumbersOnly + Val(i(n))
    Next n
End Function
#5 back to the current worksheet, try to enter the below formula in Cell C1.
=SumNumbersOnly(B1)