This post will teach you how to add a horizontal benchmark line to an existing Excel chart or graph in excel. How do I add a horizontal baseline or target line to a chart or graph gives loads of context for the viewer.
For example, you have a simple Excel spreadsheet tracking product sales. And you have a column with dates and another with sales. And you have made a simple chart with both columns as data sources. And you want to add a horizontal baseline to this chart so that the user can see how close they are to their target sales. You can follow this guide to achieve the result.
Adding a horizontal Benchmark/Baseline/Target Line to a Chart or Graph
To add a horizontal benchmark line to a chart, just do the following steps:
#1 create a new benchmark line column that contains benchmark sales data.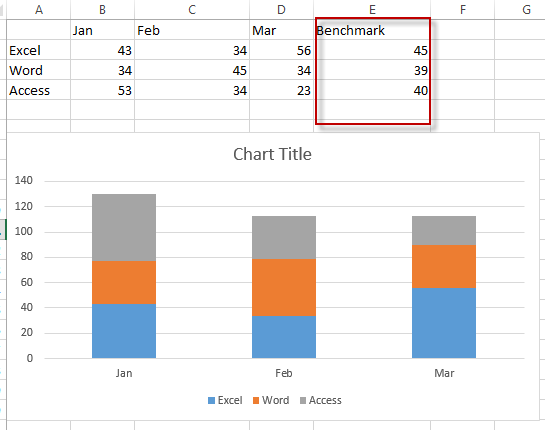 #2 Right-click on the existing chart, and choose Select Data… from the drop-down menu list.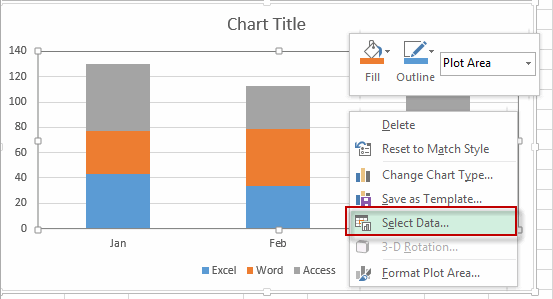 #3 the Select Data source window will appear.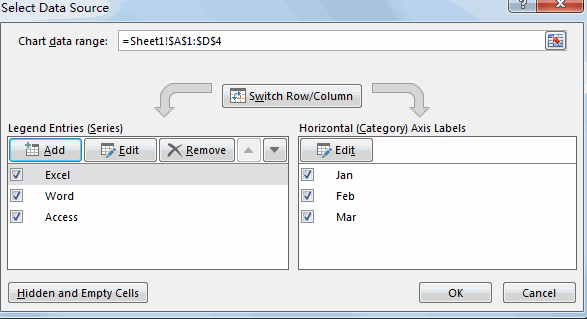 #4 click Add button under Legend Entries section, the Edit Series window will appear.
#5 enter one Series name such as: Benchmark line into the Series name text box. Then select benchmark line column as its series values. Then click OK button.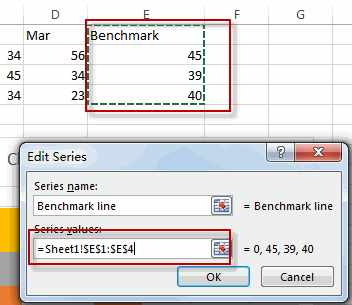 #6 you will see that the benchmark line column has been added into the cart.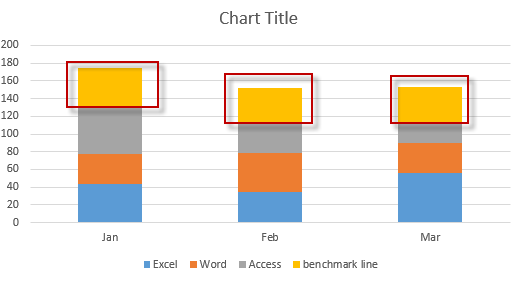 #7 Right-click on the newly benchmark line series, and select Change Series Chart Type from the drop down menu list. The Change Chart Type window will appear.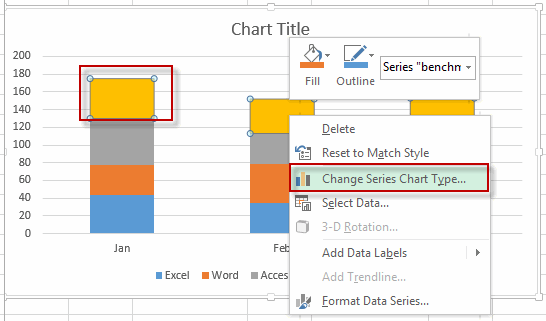 #8 Select chart type as line for the benchmark line series.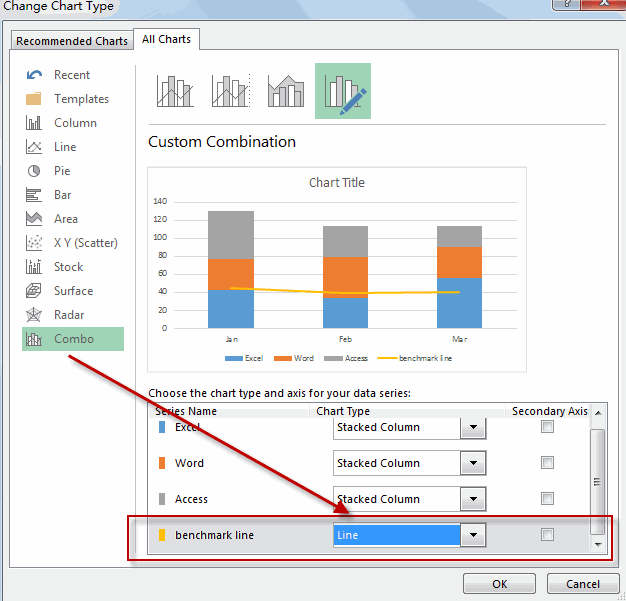 So far, the horizontal benchmark line or baseline is added into the existing chart.