Setting a wedding budget is one of your wedding planning tasks. You can't start your wedding process if you're not sure exactly how much your wedding will cost. We all know that wedding budget planning may be a difficult task, especially for large weddings.
You can refer to the existing wedding budget spreadsheet template to plan your wedding budget, which will make it easy for you to plan your wedding budget. You can refer to the data in the wedding budget template as a guide so that you know exactly how much budget amount you need to allocate in which categories.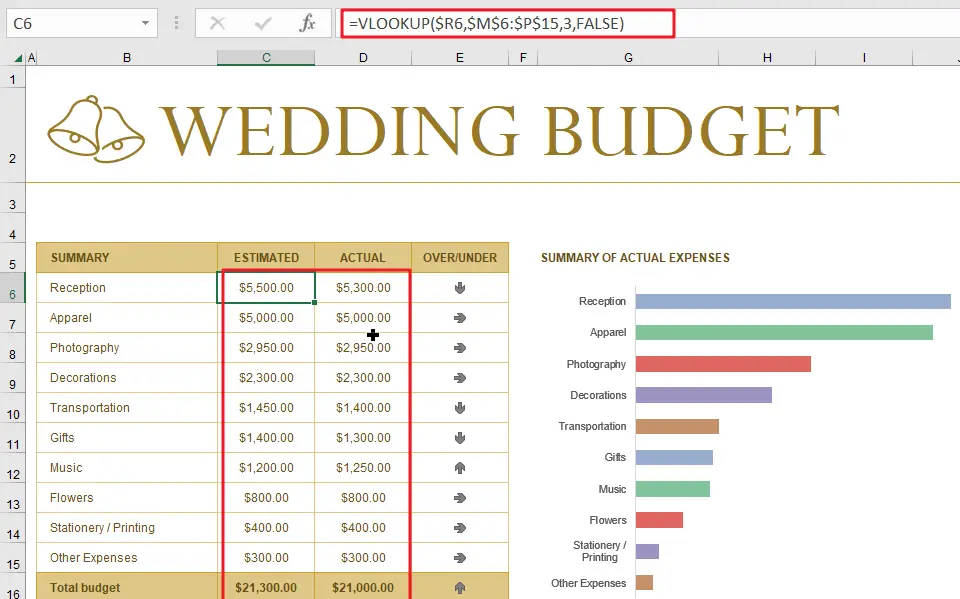 You will also need to determine your final wedding budget breakdown based on a number of factors, including where you are getting married and the time of year, as well as your top priorities.
This article will introduce a free Excel wedding budget template that can help you monitor your budget for wedding reception, music, costumes, decorations and more. This wedding budget spreadsheet helps you keep track of your wedding budget by using detailed charts and some tips.
Wedding budget template
This Wedding budget template is officially provided by Microsoft Excel and you can create the template directly in the Excel application or download it from the official website.
You can use this wedding budget template to track the budget for different affairs in your wedding.
This template contains only one worksheet:Wedding budget. This worksheet will help you keep track of the breakdown of expenses for different items in your wedding.
Let's see how to use this wedding budget template:
Step1: Open Microsoft Excel Spreadsheet, click on the File menu, and then click on the New submenu
Step2: In the New dialog box, find the template search box, type in the keyword " Wedding budget template" and press Enter, you will see the Wedding budget template.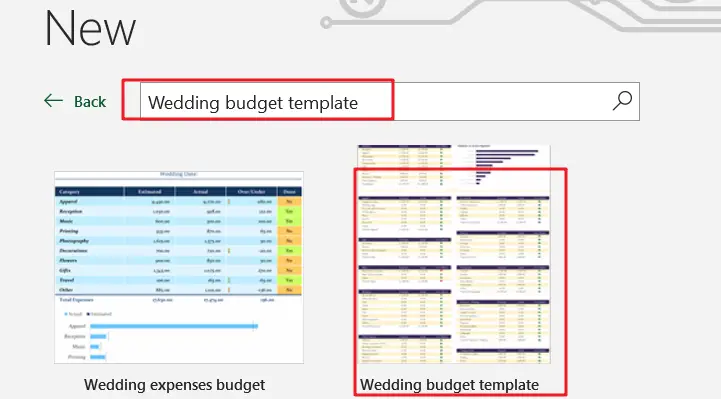 Step3: Click the Create button to download the selected Wedding budget template template to create a new Wedding budget template spreadsheet.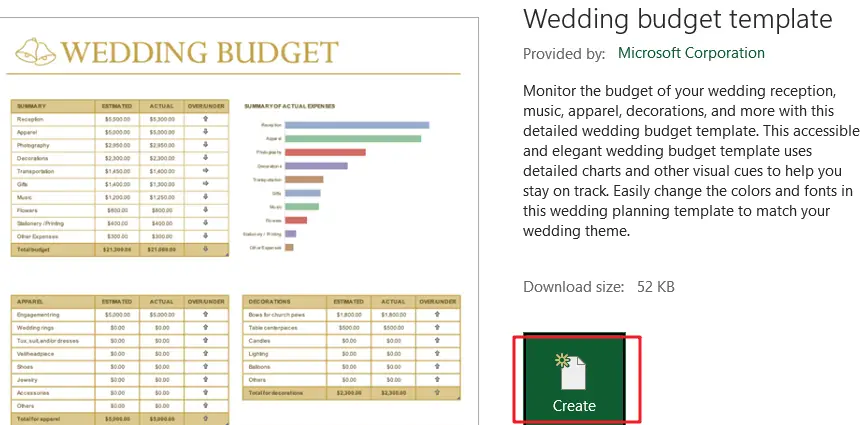 Step4: You will need to enter the estimated and actual costs for each expense item in each wedding affairs category table.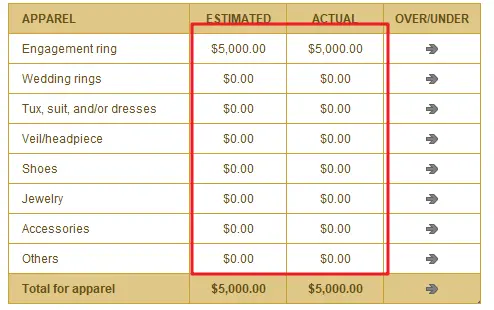 Step5: You can see that the estimated total expenses and the actual total expenses for each wedding affairs category are counted automatically in the summary table. The formula is used as follows.
=VLOOKUP($R6,$M$6:$P$15,3,FALSE)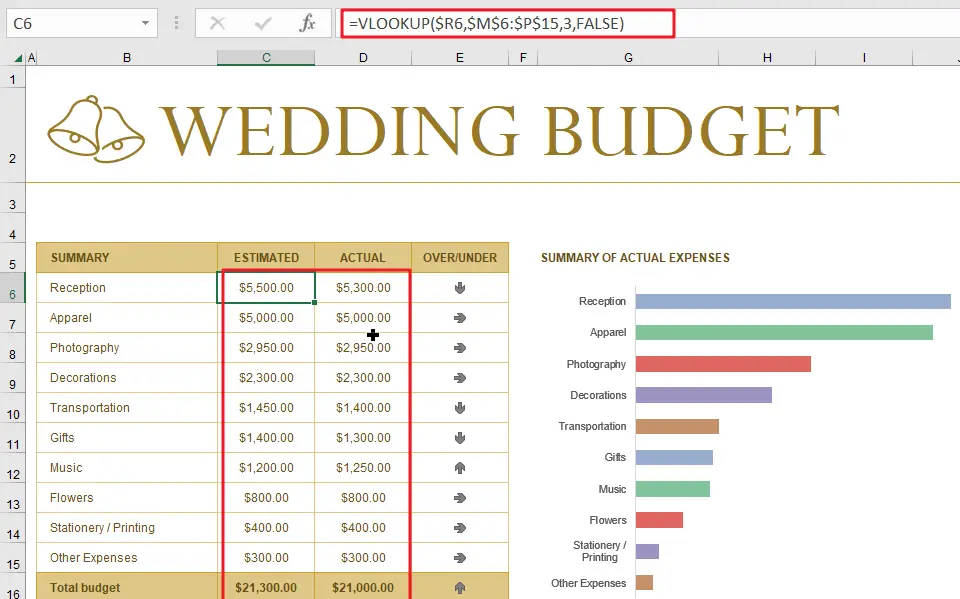 If you still need a customized budget template, you can send us a message.
If you are looking for Wedding budget template, check out Microsoft office site by clicking here.