Wedding planning is probably one of the most time and effort you will spend in your life. Wedding events can be overwhelming if you are not fully prepared. You need to figure out the exact breakdown of your wedding costs, such as the percentage of your wedding budget to be allocated between catering, costumes, flowers and music.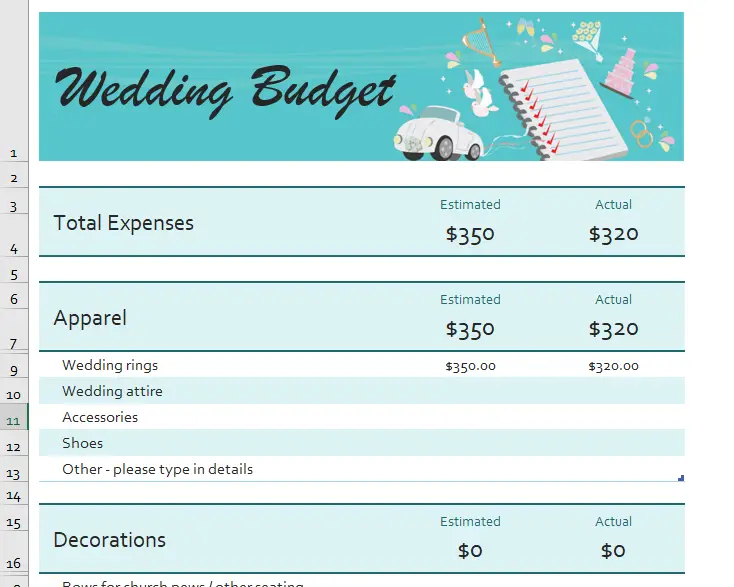 This article will explain how to use a wedding budget spreadsheet to help you track your projected and actual wedding costs and compare them to your total wedding budget.
Wedding budget expenses comparision
This Wedding budget expenses template is officially provided by Microsoft Excel and you can create the template directly in the Excel application or download it from the official website.
You can use this Wedding budget expenses comparision template to track the projected budget and actual expenses of your wedding.
This template has only one sheet: Wedding Budget.
This page has a comparison of estimated and actual expenses for the wedding and also contains estimated and actual expense amounts for different wedding expense categories.
The template has the following 10 expense categories: Apparel, Decorations, Gifts, Flowers, Music, Photography, Reception, Stationery / Printing, Transportation, Other Expenses.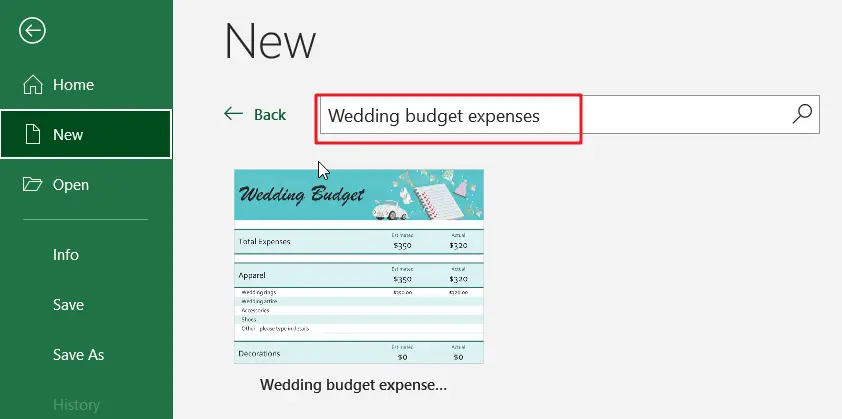 Let's see how to use this wedding budget template:
Step1: Open Microsoft Excel Spreadsheet, click on the File menu, and then click on the New submenu
 Step2: In the New dialog box, find the template search box, type in the keyword "Wedding budget expenses" and press Enter, you will see the Wedding budget expenses comparision template.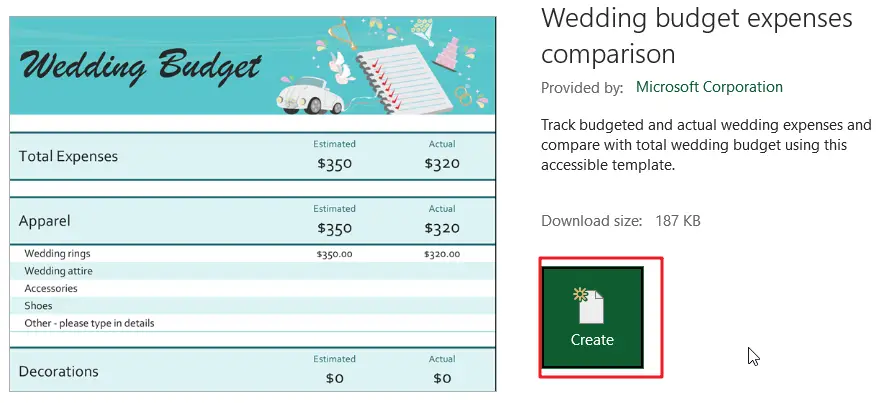 Step3: Click the create button to download the selected Wedding budget expenses comparision template to create a new Wedding budget spreadsheet.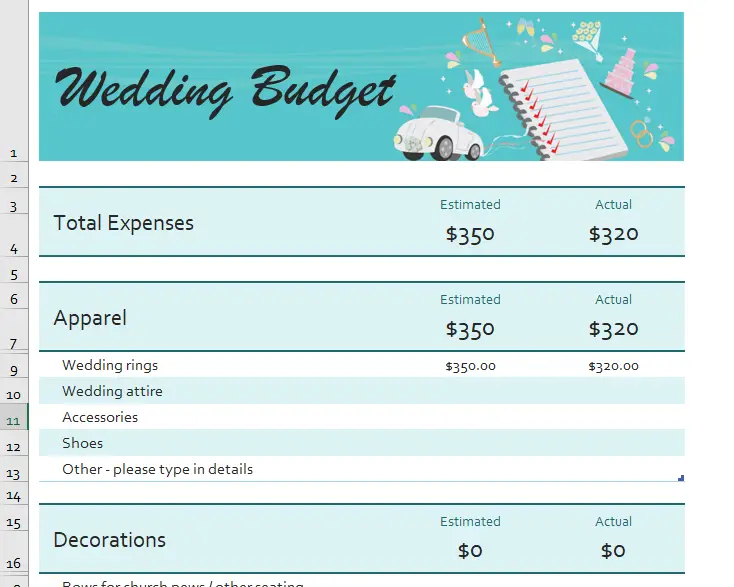 Step4: You need to enter specific amounts in the different wedding expense categories in the Wedding Budget worksheet. For example, you will need to enter amounts for different subcategories of expenses related to the apparel category in the Apparel Expenses table.

When the data is entered, the total projected and actual expenditures for the apparel category are automatically calculated. Use the SUM function to sum the corresponding columns. The formula is as follows:
=SUM(Table_Apparel[[#All],[Estimated]])
Step5: Once all the data for the expense categories have been entered, the estimated and actual total cost of the wedding is also calculated automatically.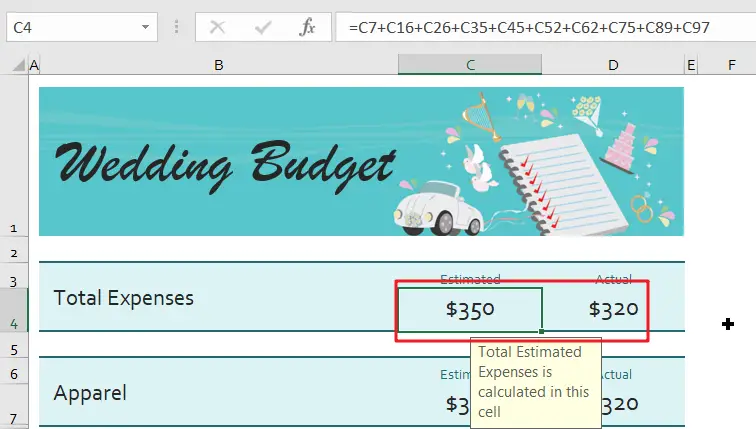 If you have any other requests for personalized custom budget templates, you can send us a message.
If you are looking for Wedding budget expenses template, check out Microsoft office site by clicking here.