Wedding planning can be one of those things that requires a lot of time and effort in your life. A wedding event can be overwhelming if you are not prepared for it. If you pay too much attention to the details of the event, you may not be able to stick to your budget, which can also leave you exhausted. That's why you need to plan your wedding essentials in advance and create a wedding budget spreadsheet.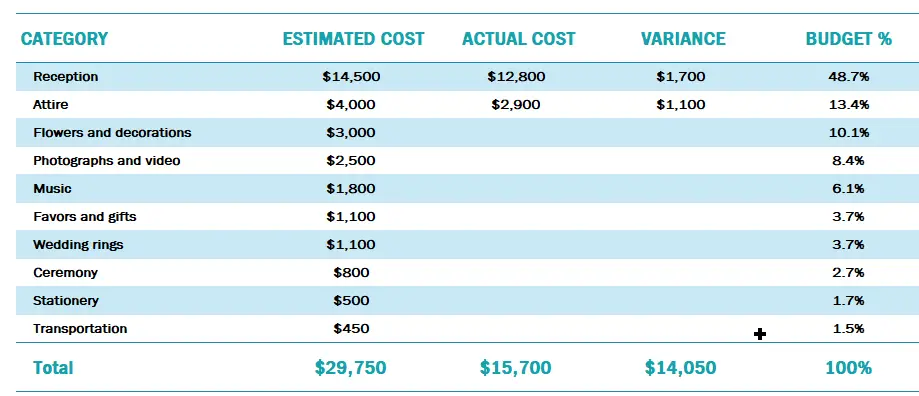 When you refer to the wedding budget spreadsheet in this article, you will find that it is still relatively easy to create the perfect wedding plan.
This article will introduce a free watercolor wash wedding budget template that will allow you to keep your wedding budget easy and enjoyable.
Watercolor Wash Wedding Budget  
This Watercolor wash wedding budget is officially provided by Microsoft Excel, you can create the template directly in the Excel application or download the template through the official website.
You can use this watercolor wedding budget template to track your wedding event and make it a success in a relaxed and enjoyable way.
This template contains 2 sheets:Wedding Budget, Budget Details.
Where,
Wedding Budget: This sheet contains a comparison of estimated and actual costs for different wedding program categories.
Budget Details: This sheet contains estimated and actual cost breakdowns for different wedding program categories.
Let's see how to use this wedding budget template.:
Step1: Open Microsoft Excel Spreadsheet, click on the File menu, and then click on the New submenu
Step2: In the New dialog box, find the template search box, type in the keyword " Watercolor wash wedding budget " and press Enter, you will see the Watercolor wash wedding budget template.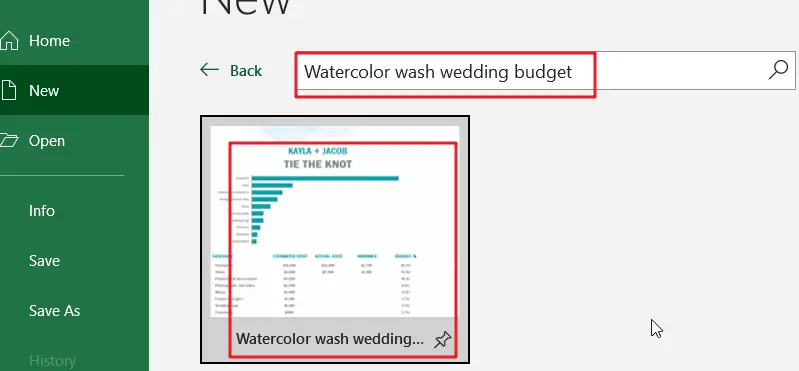 Step3: Click the Create button to download the selected Watercolor wash wedding budget  template to create a new Watercolor wash wedding budget spreadsheet.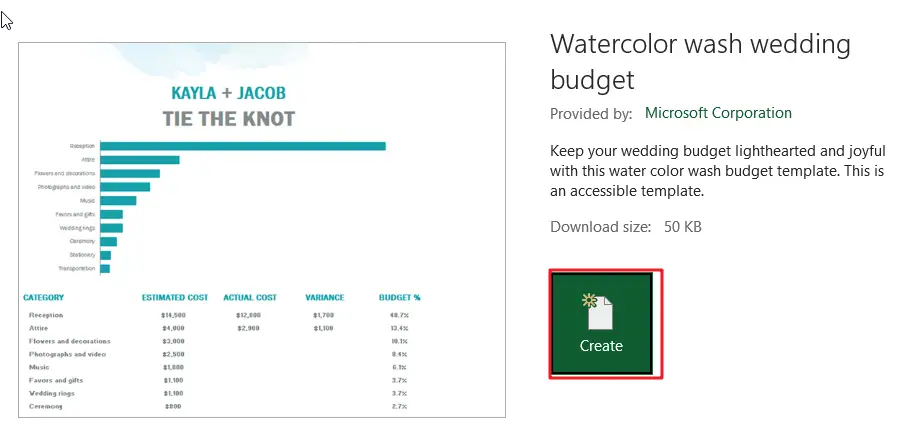 Step4: You need to add or edit specific expense items for each category. And then you need to enter estimated costs and actual costs in Budget Details worksheet.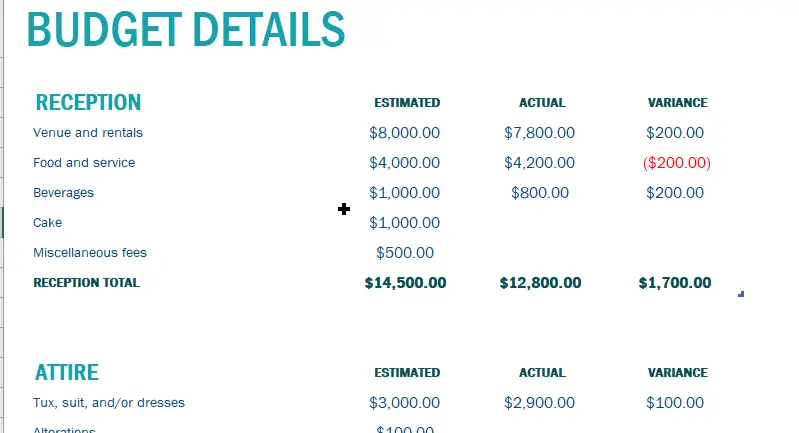 Note: Variance columns and Total rows are automatically calculated.
Step5: Once you have entered the appropriate wedding cost details in the Budget Details worksheet, you can see that the Wedding Budget worksheet will automatically summarize the wedding cost details based on the cost categories.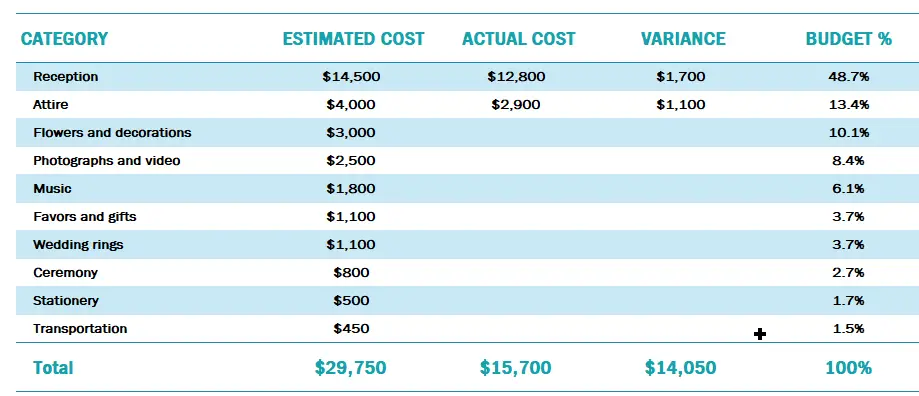 Step6: The template will also show cost comparisons in the form of bar charts for different wedding expense categories.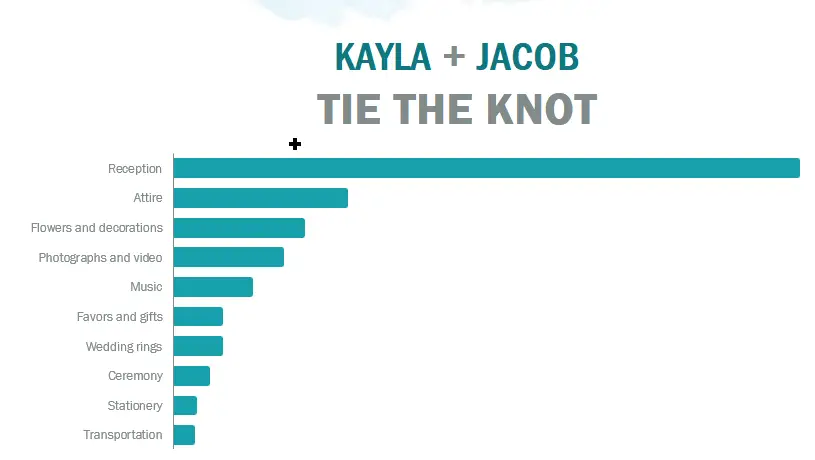 If you have a need for a personalized custom budget template, you can send us a message.
If you are looking for Family budget template, check out Microsoft office site by clicking here.