We often use color to fill some cells in worksheet to highlight or do mark for some cells. When print this table, the filled color will be printed as well, and it will make data cannot be seen clearly on printed page. So how can we print a table without color, and print color filled cells with only black and white color? This article will provide you the way to print table without color in Excel 2013/2016/2019/365.
Prepare a table with color filled in some cells.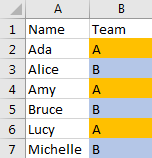 If you want to print table with only white and blank color, you can follow below steps to print table.
1. Print Table without Color Filled in Cells
Step1: Click Page Layout in the ribbon.

Step2: Click on Page Setup icon to load Page Setup window.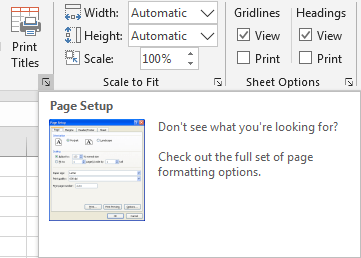 Step3: In Page Setup window, click on Sheet tab.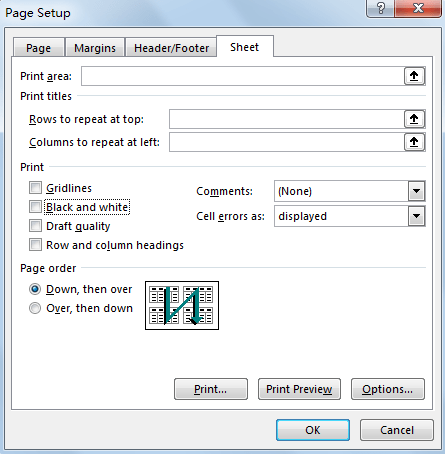 Step4: In Sheet tab, under Print check on Black on white option.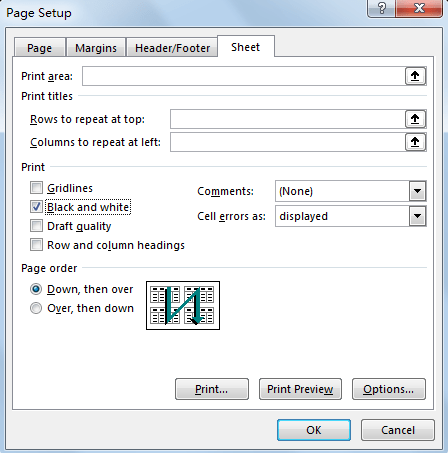 Step5: Click on Print Preview to preview print page. Then you can find the filled color is removed from print page.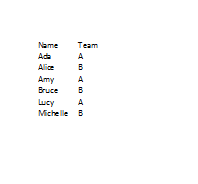 2. Video: Print a Table without Color Filled in Cells in Excel
This video will demonstrate how to print an Excel table without color filled in cells, providing step-by-step instructions for achieving a clean and professional look.