How to Hide Zero Values in Pivot Table in Excel
This post will guide you how to hide zero values in a pivot table in Excel. How do I remove rows with zero values in your pivot table. How to hide rows with zero values in pivot table in Excel 2013/2016.
Hide Zero Values
---
If you have created a pivot table based on your data in your current worksheet, and you need to hide the zero values row in your pivot table. You just need to do the following steps to achieve the result.
#1 select the pivot table in your worksheet, and the PivotTable Fields pane will appear.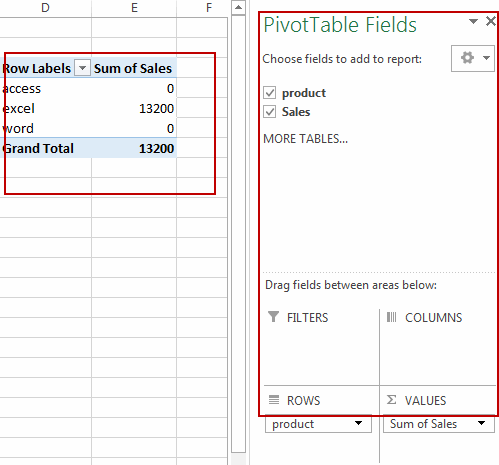 #2 drag fields which you want to filter or hide zero values from the Choose fields to add to report section to FILTERS section in PivotTable Fields pane.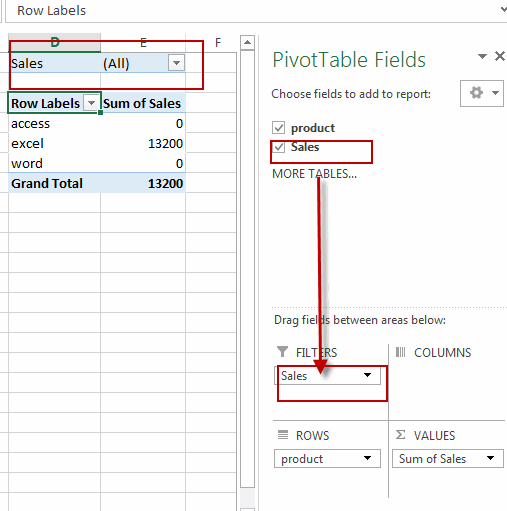 #3 click the drop down arrow of the field, and check Select Multiple Items, and uncheck 0 value. Click OK button.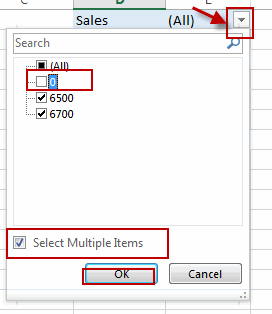 #4 all zero values in pivot table have been hidden.