How to filter dates by month in Excel with year ignored?
If you have a lists of dates like MM/DD/YYYY or other formats you like in Microsoft Excel, and you may want to filter them by month ignoring the year, you can have below two ways to do filter. Select one you like or depends the amount of date list, let's get started.
First we will prepare a list of dates in Excel, see example below: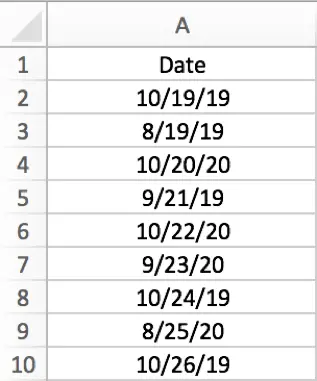 Select Month Directly in Filter Selection
---
#1 Select Date column and click on Data->Filter. You may notice that arrow is shown in Date.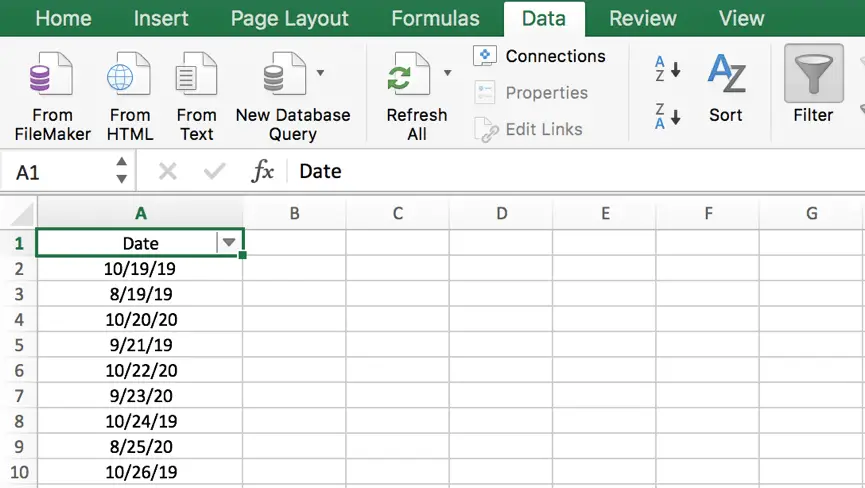 #2 Click arrow to load filter selection. Just check on both 2019 August and 2020 August in selection field (keep other parameters by default values), then dates in August are auto filtered and displayed in Date column, other dates are invisible.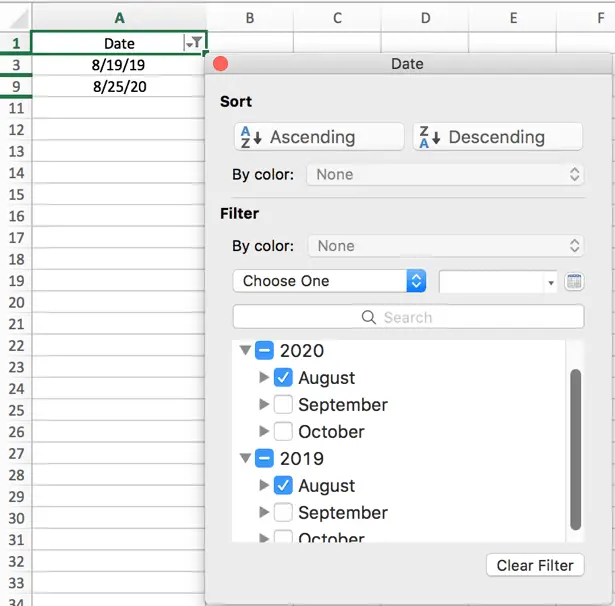 This is a simple way to filter date by month with ignoring year. And this method is only useful for those dates & months belong to a small number of years. If a large number of years exists, you can try below way to filter date by month.
Select by 'All Dates in the Period' in Filter Selection
---
#1 The same way to add filter arrow for Date column. Then click Arrow. In Filter selection, click on Choose One dropdown list.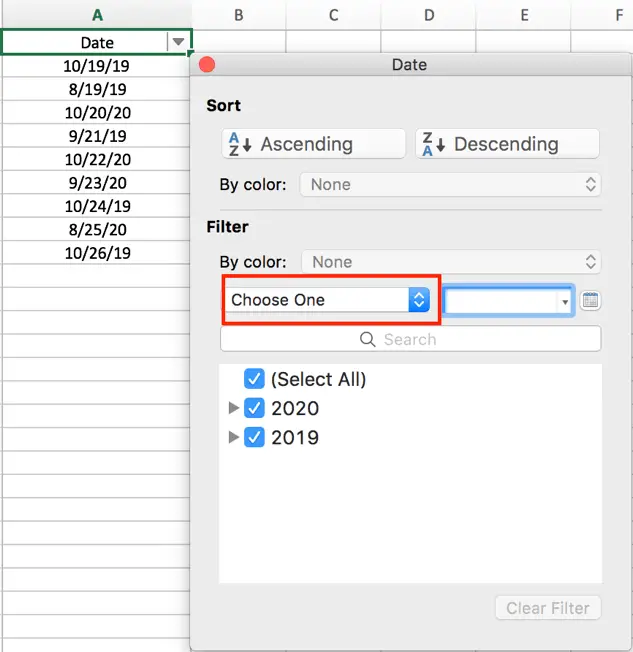 #2 Drag mouse to the bottom, select All Dates in the Period.

#3 Then the first filter criteria All Dates in Period is selected. Now we click on 'Choose one' next to 'All Dates in the Period' to select the second filter criteria.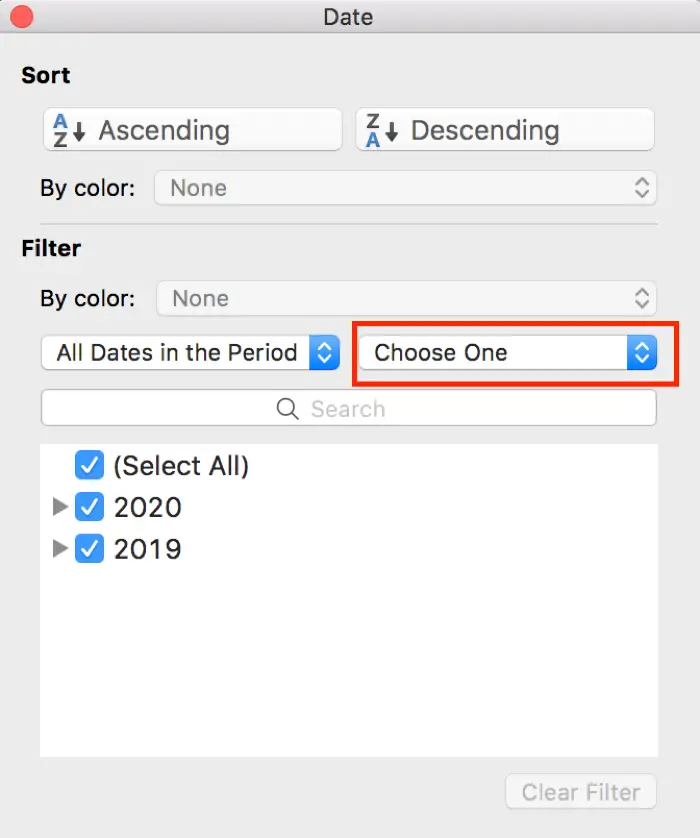 #4 In this list, select the month you want. In this example, we select October.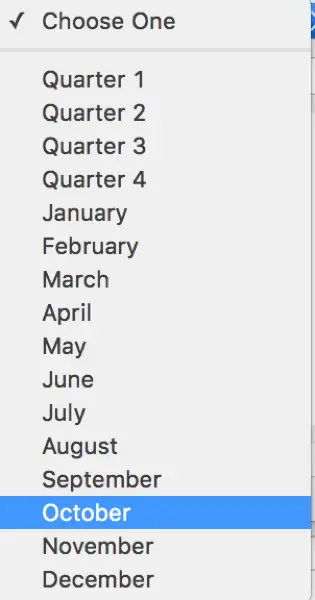 #5  The all dates in October are loaded even the Year is different.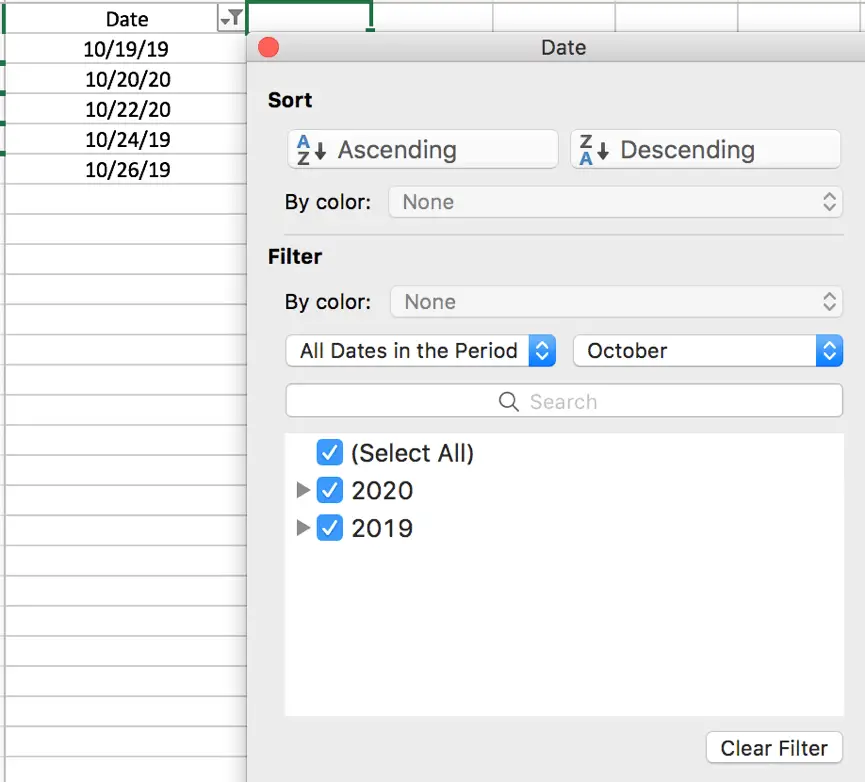 This way is quite convenient if a large amount of dates with different years in the list. So based on the dates list, you can select the way you like.