This post will guide you how to change Date format in pivot chart in Excel. How do I change Date format in pivot chart Axis in Excel.
1. Changing Date Format in Pivot Chart Axis
Assuming that you have create a pivot chart based on your pivot table in your worksheet. And you want to change the date format in the axis of the pivot chart. How to do it. You can do the following steps:
#1 right click on the Date button in the pivot chart, and select Field Settings from the popup menu list. And the Filed Setting dialog will appear.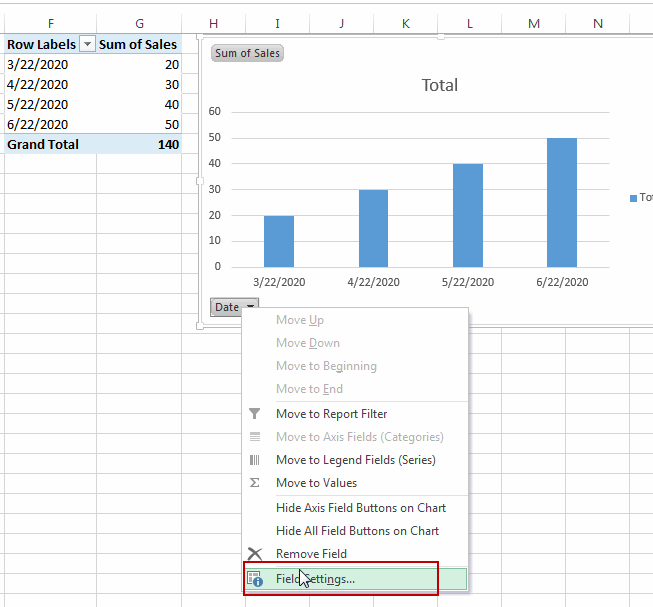 #2 click the Number Format button in the Filed Settings dialog box. And the Format Cells dialog will open.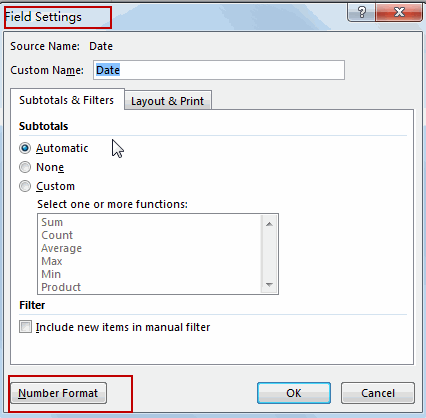 #3 click Custom option under Category list box, and type the format code in the Type text box. Such as: mm/dd, click Ok button. Then click Ok button in the Field Settings dialog box to apply those changes.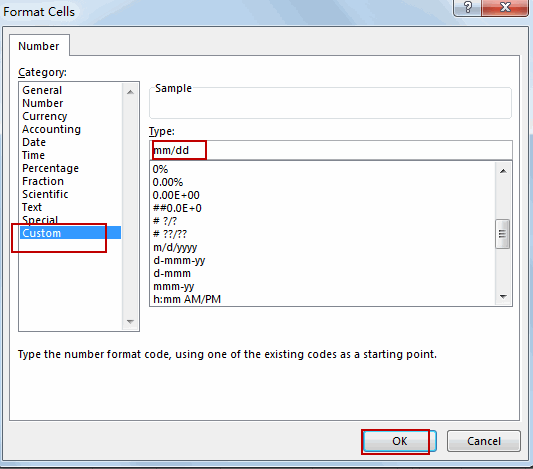 #4 you would notice that the date format has been changed as you set.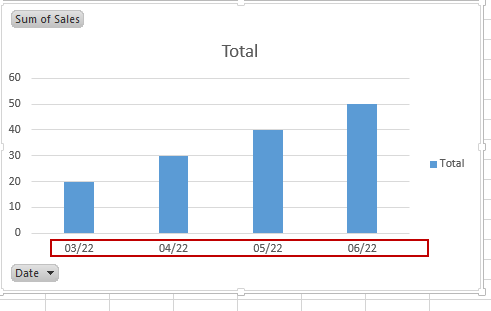 2. Video: Changing Date Format in Pivot Chart Axis
In this video, we'll explore two methods to achieve this. The ability to control the appearance of your date axis is vital for meaningful data visualization in Excel