If you want to achieve financial freedom, then creating a budget is the first step to achieving your goals. If you want to take control of your own or your family's finances, then you can't simply use a calculator or notebook to manage your family's money; you need the tools to make a family budget that fits your financial situation.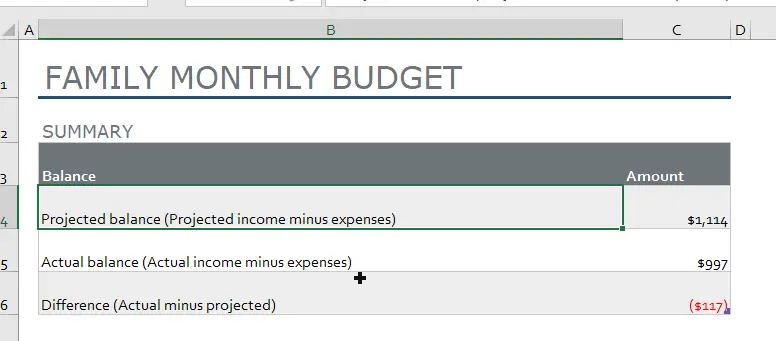 A family budget can help you understand your current household expenses, help you navigate your family savings plan, and determine where you should spend your money. Creating a budget may feel a bit complicated, but it becomes easier when you use Microsoft Excel's budget template.
A family budget template is a pre-made solution to help you categorize and analyze your family's finances for a specific period of time, such as a month, a quarter or a year. Templates vary in complexity and functionality, but are usually designed to have an easy to follow format to help you manage your money.
This article will introduce a free Excel family budget template that tracks your family's monthly income and expenses and allows you to compare projected income with actual income, and you can filter specific types of expenses by expense category.
There are several benefits of using a budget template:
Get a clear picture of your spending habits.
Reduce unnecessary spending.
Achieve savings and other goals.
Make simple changes to your budgeting strategy.
 Family Monthly Budget
This Family monthly budget template is officially provided by Microsoft Excel and you can create the template directly in the Excel application or download it from the official website.
You can use this Family monthly budget template to track your family's monthly income and expenses.
This template contains 4 worksheets:summary, Totals, Income, Expenditures.
Where,
summary: This worksheet contains summary data of projected and actual balances.
Totals: This worksheet contains the total projected expenses and total actual expense data.
Income: This worksheet contains projected income and actual income for different income types in each month.
Expenditures: This worksheet contains the projected and actual expenses for different expense types in each month.
Let's see how to use this family budget template:
Step1: Open Microsoft Excel Spreadsheet, click on the File menu, and then click on the New submenu
Step2: In the New dialog box, find the template search box, type in the keyword " Family monthly budget" and press Enter, you will see the Family monthly budget template.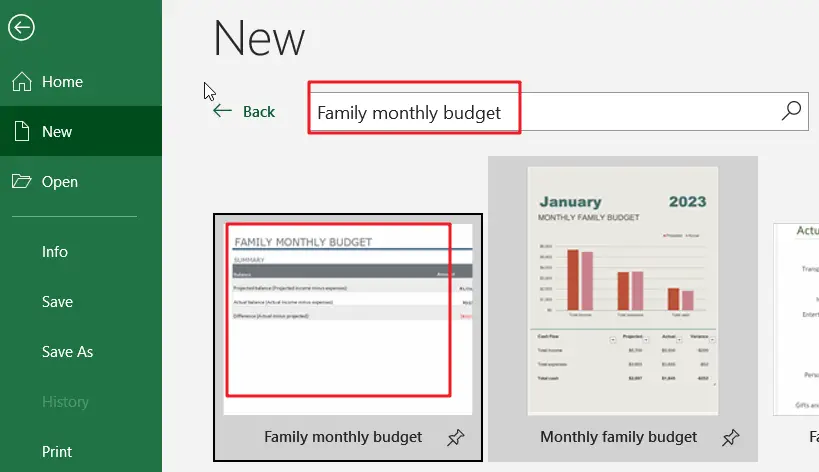 Step3: Click the Create button to download the selected Family monthly budget template to create a new Family monthly budget spreadsheet.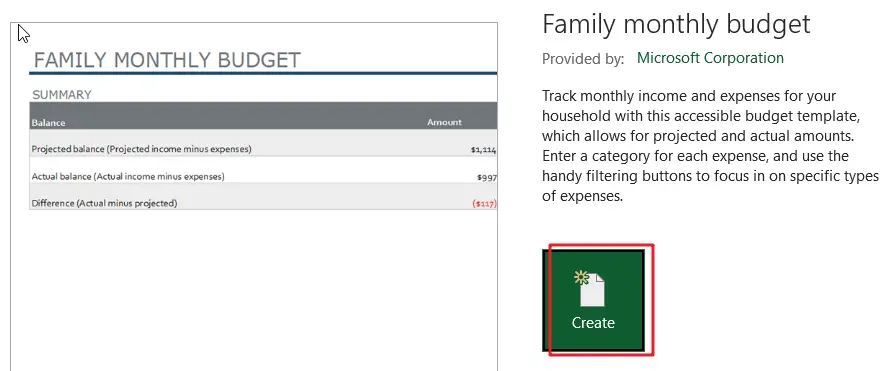 Step4: You need to enter the projected and actual income for the different income categories in the income table. The table will automatically summarize the total projected and actual revenue for all income categories.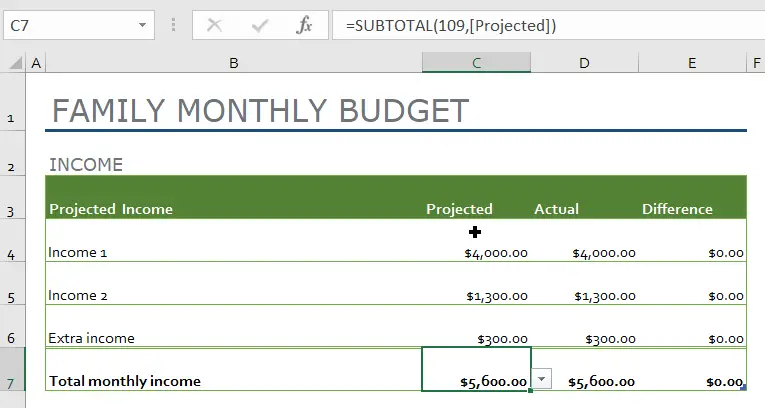 Step5: You need to enter the estimated and actual expense amounts in the different expense category items in the Expenditures table.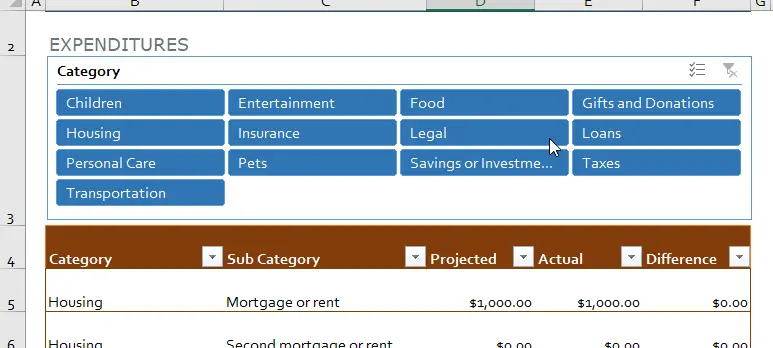 Step5: Once you have entered the corresponding income and expense data in the Income and Expenses tables, you can go back to the Total worksheet and you can see that the total estimated and actual cost data for each month is automatically calculated.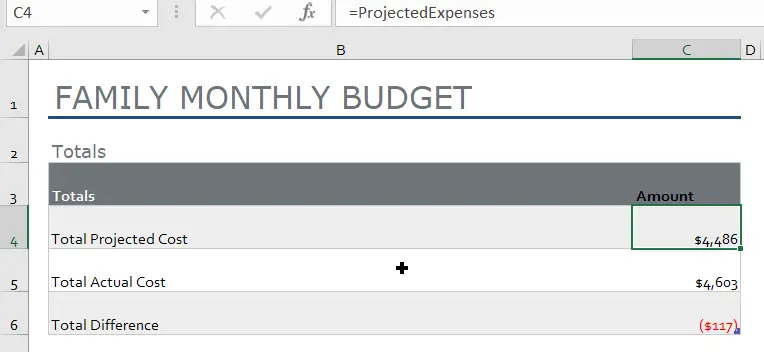 Step6: You can also see the projected and actual balance data for each month in the summary table.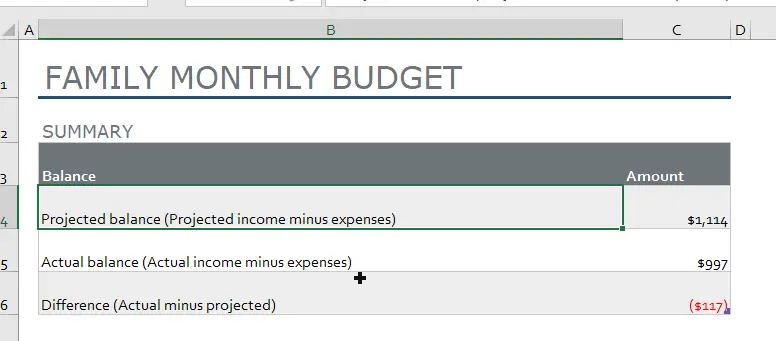 Note: Summary table is automatically updated.
If you are looking for Family monthly budget template, check out Microsoft office site by clicking here.