Budget is a key part of keeping your financial foundation healthy. We can manage money, control spending, save more money, and get you out of debt quickly by paying it off sooner through budgeting.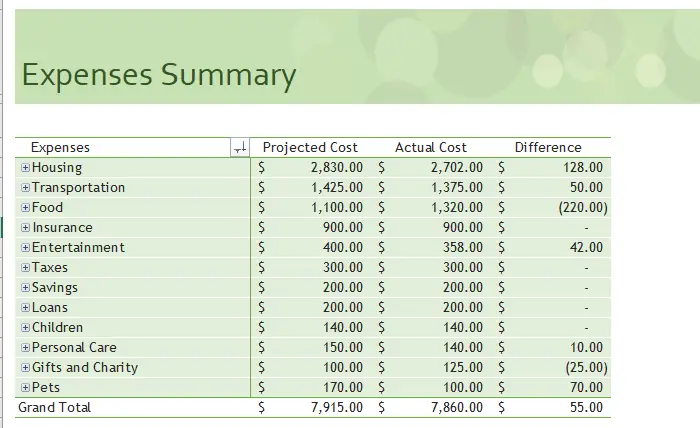 When you first get married, you may not know anything about how to manage money and budget, which can leave your family living a break-even life and always wondering where our money is going. This is when you need to budget and control your personal expenses. You need to know where your money is going each month so that your family's financial situation will improve dramatically.
You can create a family budget worksheet to help you take control of your financial future and keep track of your family expenses each month. When creating a family budget, you need to clearly understand the breakdown of all income items each month and the breakdown of all expenses each month.
This article is going to introduce a free monthly family budget template in Excel that will help you track your family's monthly expenses. The template also allows you to track your family's expenses in detail and define different expense categories.
Family budget(monthly)
The Family budget is officially provided by Microsoft Excel and you can create the template directly in the Excel application or download it from the official website.
You can use this Family budget template to track your family's monthly expenses.
This template contains 4 sheets: Monthly Budget Report, Monthly Expenses, Expenses Categories,Expenses Summary.
Where,
Monthly Budget Report: This sheet contains details of all family income and includes a summary of expenses and income for the entire family budget.
Monthly Expenses: This sheet contains a breakdown of all your family's expense items and contains the following details: Description, Category, Projected Cost, Actual Cost, and difference.
Expenses Categories: This sheet is used to track all expense category information.
Expenses Summary: This sheet provides summary statistics of expense data based on the expense categories in the Expense Categories worksheet. These statistics contain projected and actual costs for each expense category.
Let's see how to use this monthly family budget template.:
Step1: Open Microsoft Excel Spreadsheet, click on the File menu, and then click on the New submenu
Step2: In the New dialog box, find the template search box, type in the keyword " Family budget(monthly) " and press Enter, you will see the Family budget(monthly) template.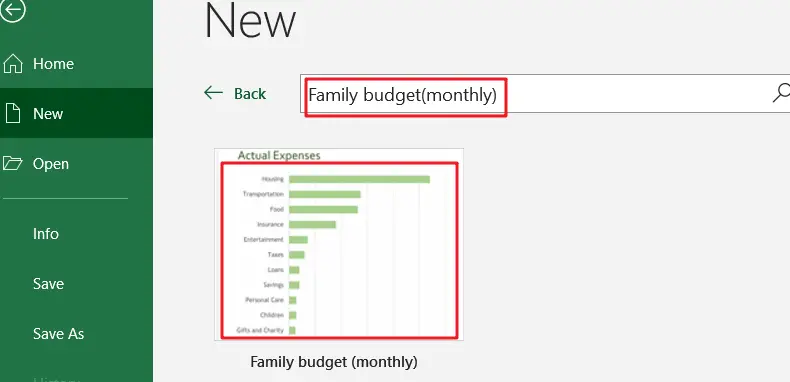 Step3: Click the Create button to download the selected Family budget(monthly) template to create a new Family budget spreadsheet.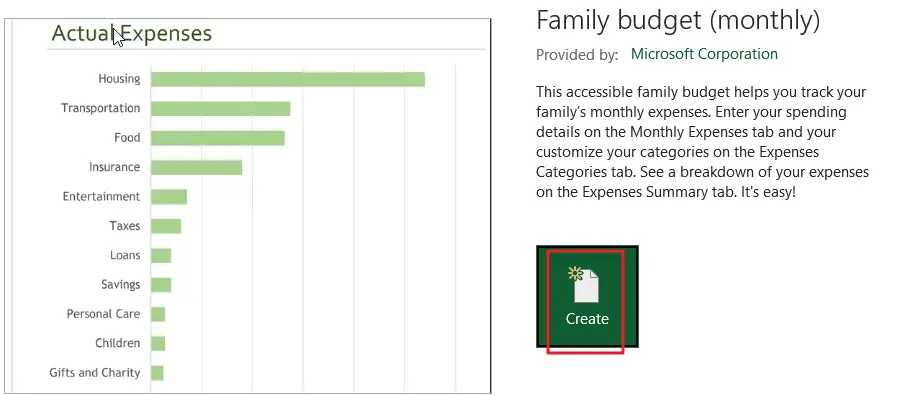 Step4: You need to type in your Projected and Actual Income on Income Summary table in Monthly Budget Report worksheet.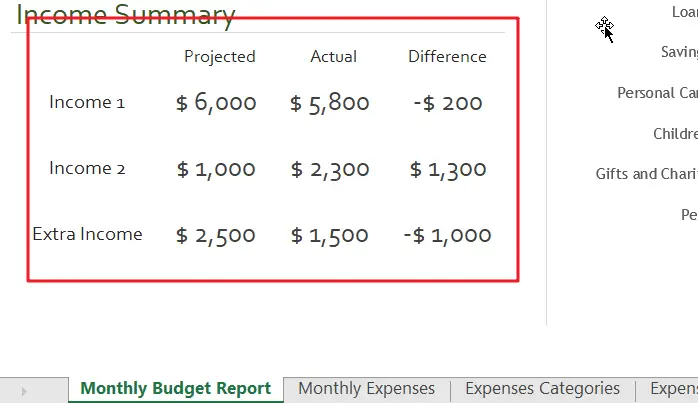 Step5: You need to enter your expenses details to Monthly Expenses tab.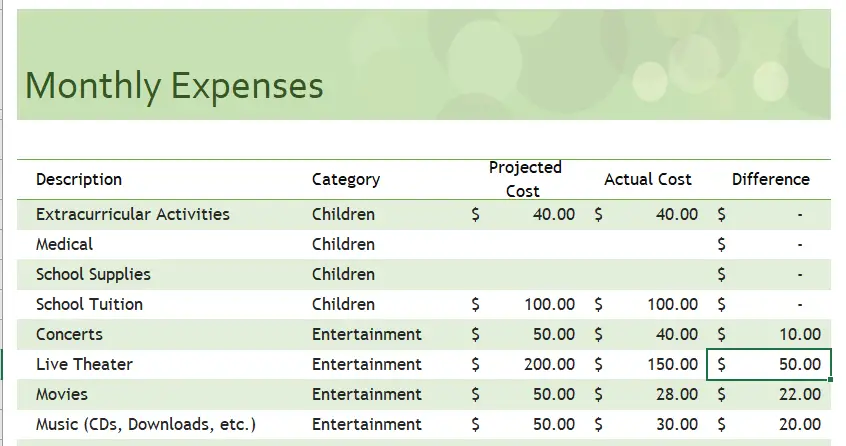 Step6: You need to add and edit your expenses Categories in the Expenses Categories tab.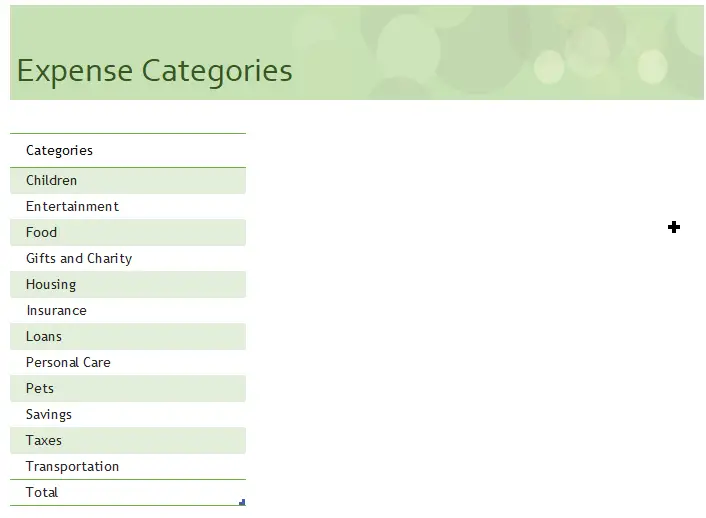 Step7:  Once you have entered the appropriate expense data in the Monthly Expenses and Expense Categories worksheets, you can see that the Expense Summary worksheet automatically summarizes the expense data based on the expense categories.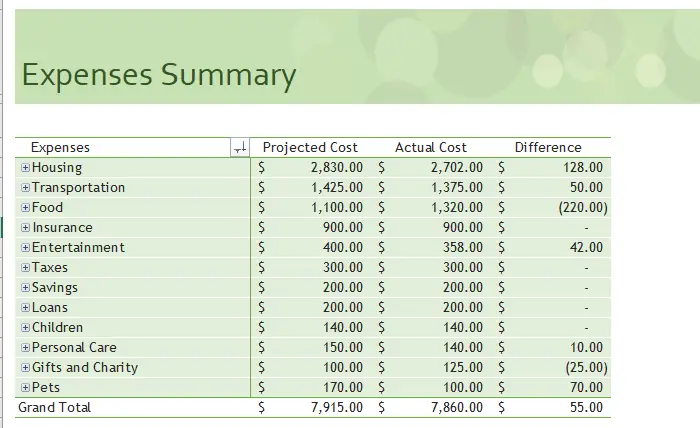 If you have a need for a personalized custom budget template, you can send us a message.
If you are looking for Family budget template, check out Microsoft office site by clicking here.