Copy Worksheet multiple Times
This post will guide you how to copy a base sheet multiple times in the current worksheet in Excel. How do I copy one sheet multiple times with VBA code in Excel. Or how to copy multiple sheets to a new workbook in excel.
Copy Worksheet Multiple Times
---
If you want to copy the current worksheet multiple time in the active workbook, you can use an Excel VBA Macro to quickly achieve it. Just do the following steps:
#1 open your excel workbook and then click on "Visual Basic" command under DEVELOPER Tab, or just press "ALT+F11" shortcut.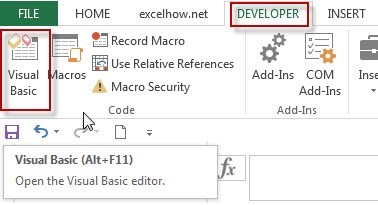 #2 then the "Visual Basic Editor" window will appear.
#3 click "Insert" ->"Module" to create a new module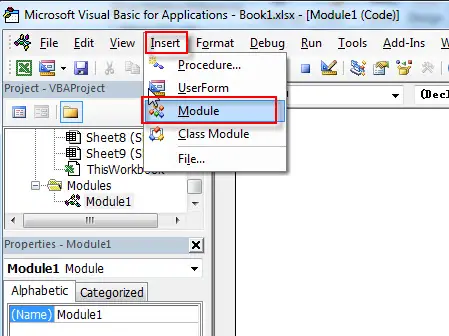 #4 paste the below VBA code into the code window. Then clicking "Save" button.
Sub CopysheetMultipleTimes()
    Dim i As Integer
    Dim p As Integer
    On Error GoTo out
    i = InputBox("How many copies do you what?", "Making Copies")
    p = 0
    Do
        ActiveSheet.Copy After:=Sheets(Sheets.Count)
        p = p + 1
    Loop Until p = i
Exit Sub
out:
    MsgBox "copy was cancelled"
    Application.ScreenUpdating = True
End Sub
#5 back to the current worksheet, then run the above excel macro. Click Run button.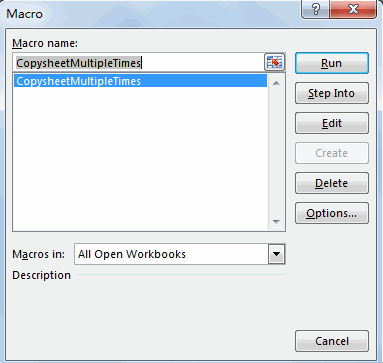 #6 type the copy number, and then click OK button.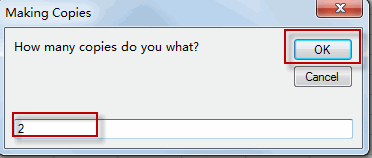 You will see that the current worksheet will be copied multiple times as you type in the step 5 in the current workbook.

Copy Multiple sheets to Another Workbook
---
If you want to copy multiple worksheets into another new workbook, you need to use the Move or Copy feature to achieve it in Excel. Let's see the detailed steps:
#1 hold the CTRL key to select the worksheets that you want to make a copy in the sheet tab bar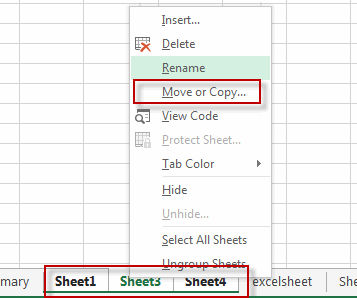 #2 right click on the selected sheet tabs and select Move or Copy from the pop-up menu list. The Move or Copy dialog will open.
#3 select one workbook from the To book drop-down list box and it will move the selected worksheet into this workbook. and specify the position of the copied worksheets in the new workbook. then check Create a copy Checkbox, click OK button.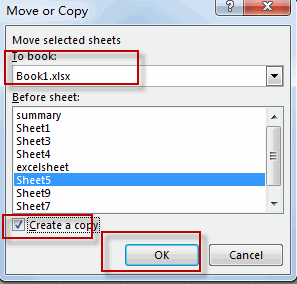 Note: if you do not check the Create a copy option, the selected worksheet will be moved into the new workbook.
So far, the selected worksheets in current workbook have been copied into the new workbook.