College can be a significant challenge to a student's financial situation. In addition to tuition, students will need to pay for necessities such as food and rent. Students should achieve their goals by regularly evaluating their financial situation and making a budget.
A college budget can help you achieve your financial goals as a student and prevent you from spending more than you can afford each month. In addition to regular expenses such as bills and groceries, a college budget can help you plan for emergencies.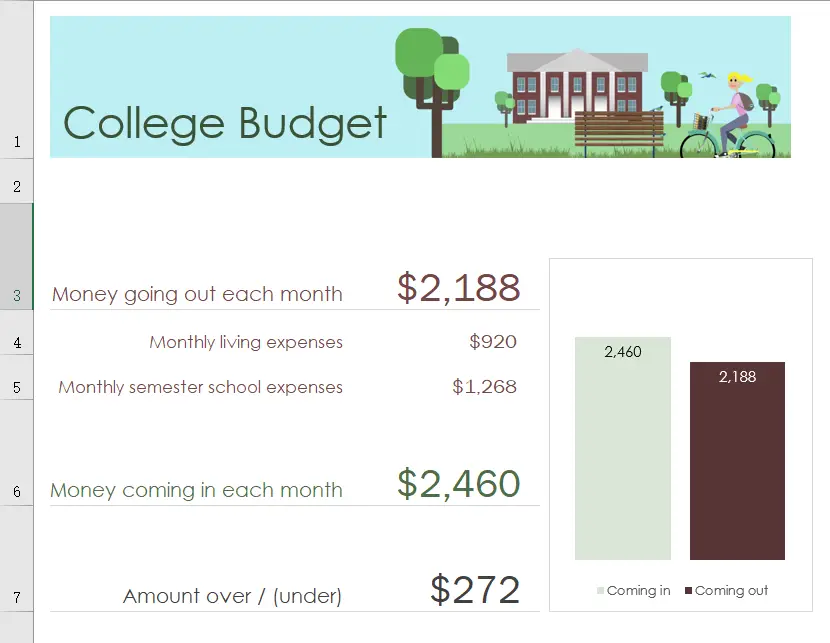 A budget gives you a clear picture of your income and savings plan, so you can determine how much you plan to spend each month.
How to create a budget for college students? You need to calculate your total monthly income, categorize your expenses, calculate income and expenses, and create a plan for your expenses.
This article will explain how to manage monthly and semester tuition, books, fees and living expenses by using the College Budget template. The budget template will also be used to manage the student's total monthly expenses and total income.
 College budget
This College budget template is officially provided by Microsoft Excel and you can create the template directly in the Excel application or download it from the official website.
You can use this college budget template to track your monthly income and expense budgets while you are in college.
This template contains 3 worksheets: Monthly Income, Monthly Living Expenses, Semester School Expenses.
Where,
Monthly Income: This worksheet contains a breakdown of the different income categories for students.
Monthly Living Expenses: This worksheet contains the different types of living expenses for each month that the student is in school.
Semester School Expenses: This worksheet contains the student's tuition for each semester.
Let's see how to use this college budget template:
Step1: Open Microsoft Excel Spreadsheet, click on the File menu, and then click on the New submenu
Step2: In the New dialog box, find the template search box, type in the keyword " college budget" and press Enter, you will see the college budget template.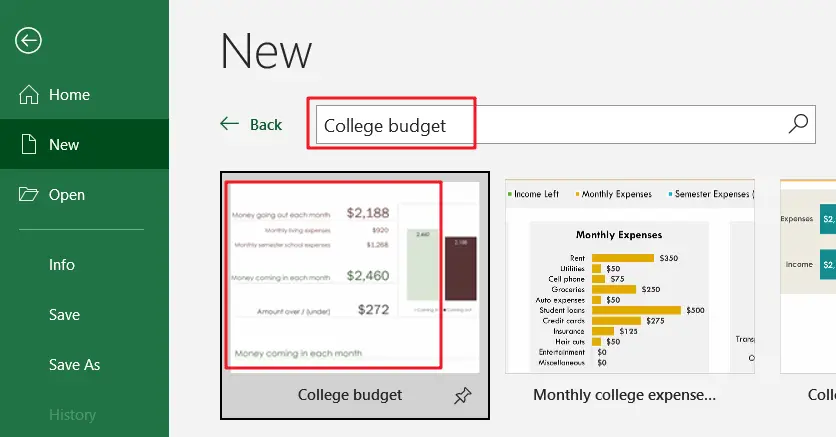 Step3: Click the Create button to download the selected college budget template to create a new college budget spreadsheet.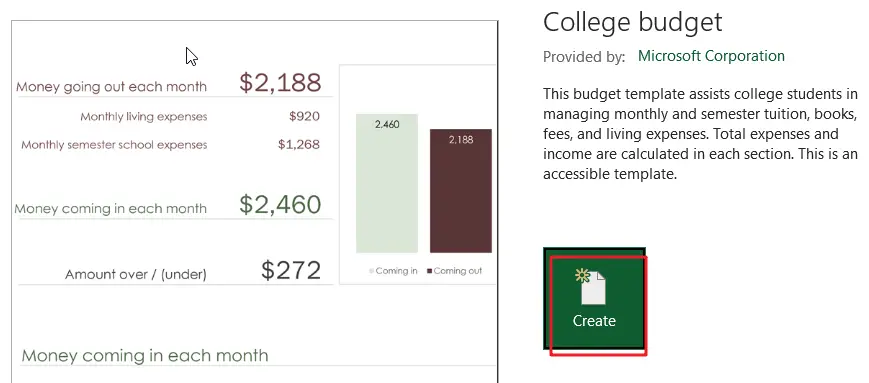 Step4: You need to enter different income items for each month in the Monthly Income worksheet. For example: Income from job, Financial aid award, etc.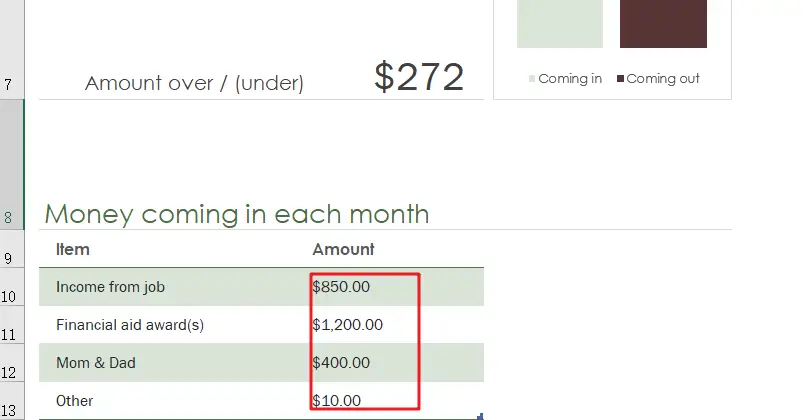 Step5: You will need to enter the expense items for different living expenses in the Monthly Living Expenses worksheet. For example: Rent, Utilities, Cell phone, Car payment, Gas, Loans, etc.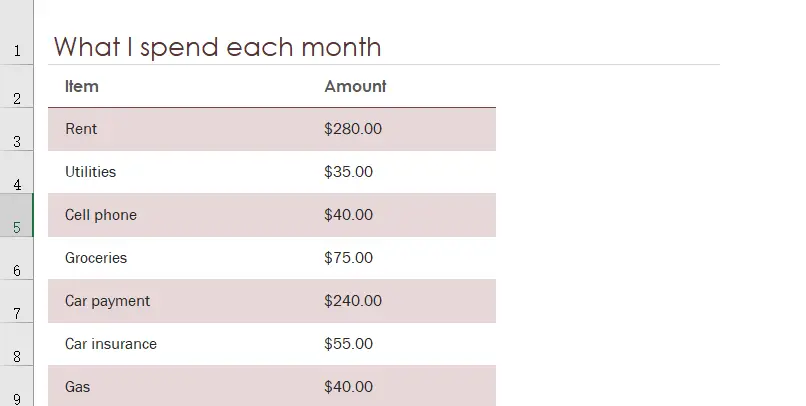 Step6:You need to enter semester length in months in the cell E1 in Semester School Expenses worksheet, such as Lab fees, Books, Tuition, etc.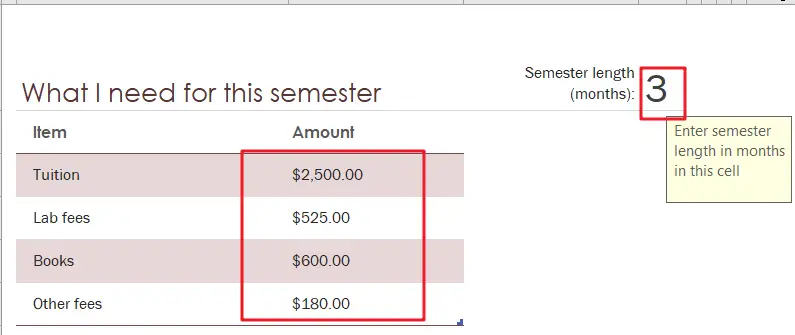 Step7: Once you have entered the income and expense data in each worksheet, you can go back to the Monthly Income worksheet, which contains statistics on total expenses and total income for each month at the top of the sheet.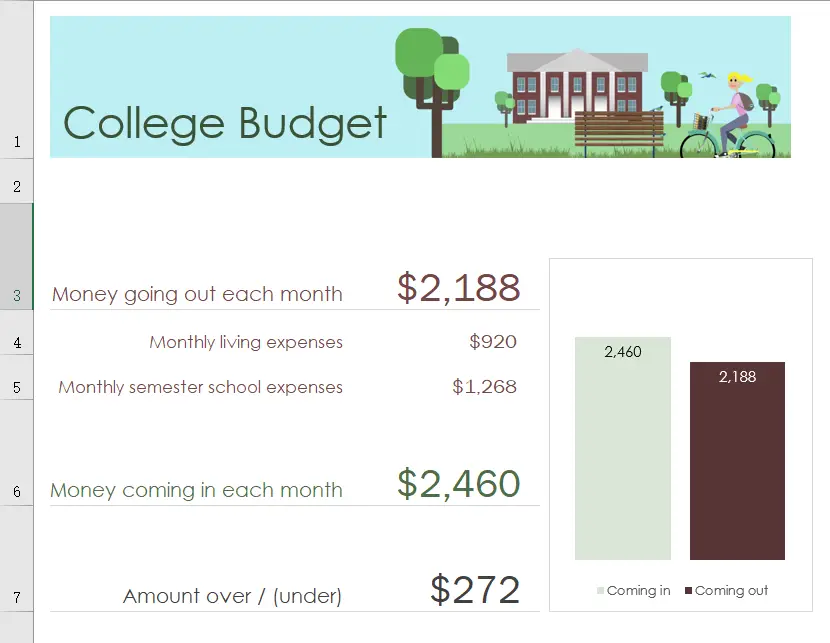 If you also need to customize other types of budget templates, you can send us a message.
If you are looking for college budget template, check out Microsoft office site by clicking here.