Every company needs to plan its channel marketing budget for the year, and you need to allocate the right funds to the right partners based on your company's total marketing budget to maximize the benefits of your local marketing strategy and to enable your partners to make their skills and teams successful as well.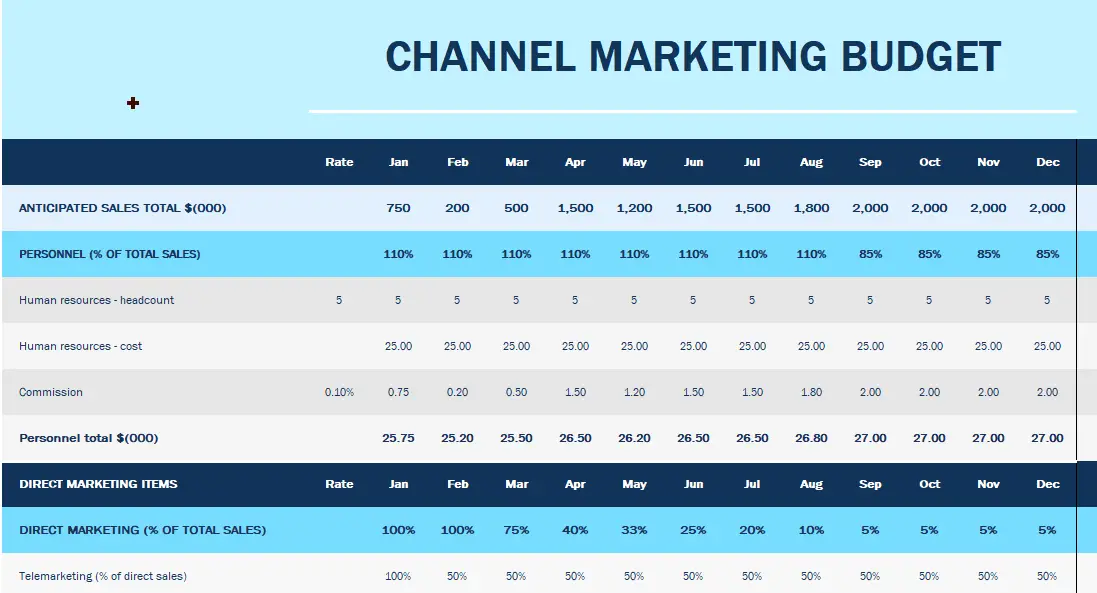 A marketing budget tracks your business's marketing expenditures for a specific time period. When making a marketing budget, you need to consider all the costs associated with marketing your business, such as labor costs, website costs, travel costs, etc.
This article will introduce a free Excel channel marketing budget template that will help you determine how much budget to spend on your marketing channel events. You can use the marketing budget template to track your company's spending in different marketing categories over a 12-month period.
Channel marketing budget
This channel marketing budget is officially provided by Microsoft Excel and you can create the template directly in the Excel application or download it through the official website.
You can use this channel marketing budget template to track your company's monthly channel marketing event expenses.
This template contains two worksheets:Start, Channel marketing budget.
Where,
Start: This sheet contains the usage instruction for this marketing budget template.
Channel marketing budget: This sheet contains a 12-month breakdown of the company's spending by channel marketing category. It contains the following channel marketing categories: ANTICIPATED SALES TOTAL, DIRECT MARKETING ITEMS, INTERNET MARKETING ITEMS, DIRECT MAIL ITEMS, AGENT/BROKER ITEMS, DISTRIBUTORS ITEMS, RETAIL ITEMS, CUSTOMER ACQUISTION & RETENTION (CAR) ITEMS, OTHER EXPENSE ITEMS,etc.
Let's see how to use this channel marketing budget template:
Step1: Open Microsoft Excel Spreadsheet, click on the File menu, and then click on the New submenu
Step2: In the New dialog box, find the template search box, type in the keyword " Channel marketing budget" and press Enter, you will see the Channel marketing budget template.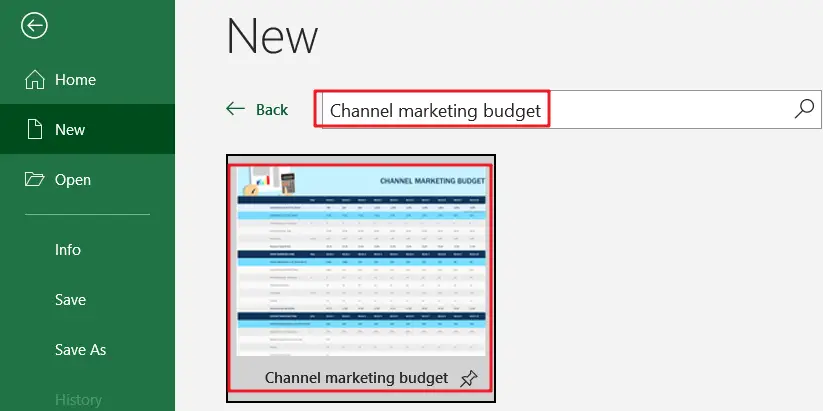 Step3: Click the Create button to download the selected Channel marketing budget template to create a new Channel marketing budget spreadsheet.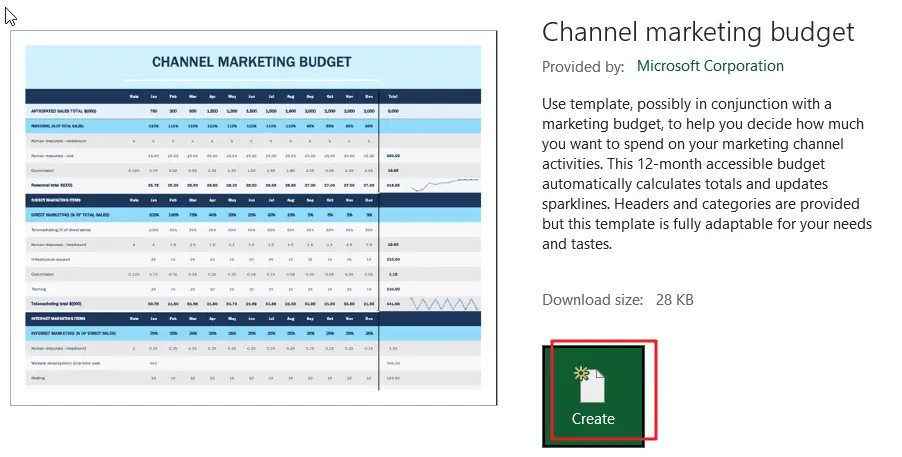 Step4: In the Channel marketing budget worksheet, you need to enter the costs of the different sub-categories in the different marketing campaign categories for each month.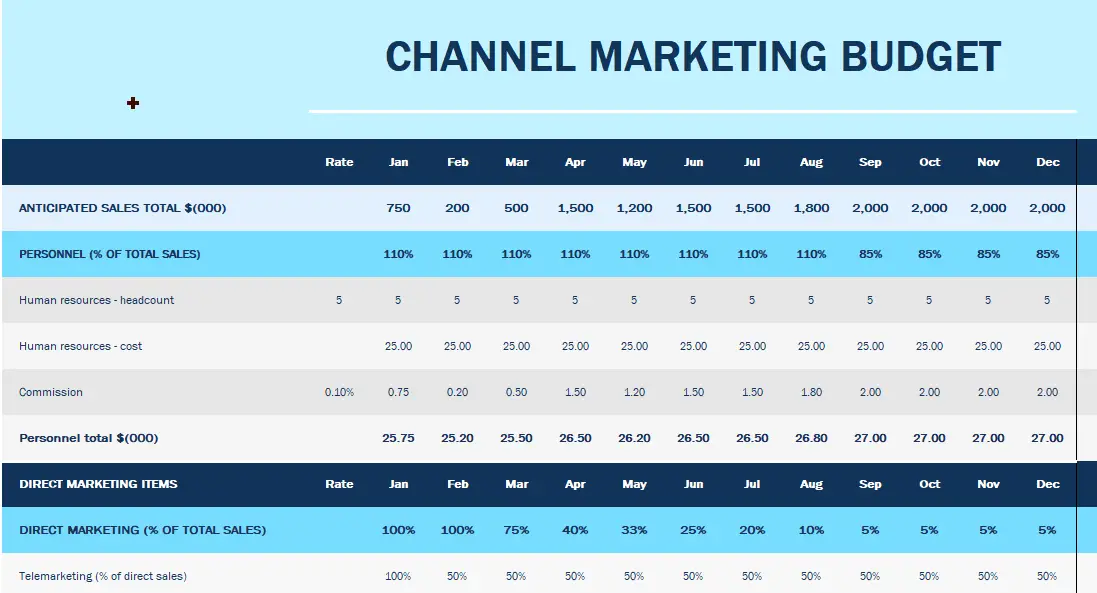 If you still need a custom budget template, you can send us a message.
If you are looking for Channel marketing budget template, check out Microsoft office site by clicking here.