When a company grows larger, the needs for travel will grow, which brings an increase in travel costs. In order to effectively track these travel costs, you need to have a travel policy that works for your company.
Companies can provide travel budget templates that allow company travelers to fill in travel data in a default format, which can greatly improve the efficiency of managing company travel budgets.
It is important to manage your business travel expenses for the growth of your company. Here are some things you need to consider when making your business travel budget.
Company's travel policy
Number of possible company trips or destinations during the year
Cost of travel transportation
Determine a budget that fits your current business
Need to consider seasonal or external factors
Establish a clear business travel policy
 Business Trip Budget
This business Trip budget template is officially provided by Microsoft Excel and you can create the template directly in the Excel application or download it from the official website.
You can use this business travel budget template to track every expense item of your business trip.
This template contains only contains worksheet:Business trip budget.
Where,
Business trip budget: This worksheet contains the total budget amount and a breakdown of all expense items for the trip.
Let's see how to use this Business trip budget template:
Step1: Open Microsoft Excel Spreadsheet, click on the File menu, and then click on the New submenu
Step2: In the New dialog box, find the template search box, type in the keyword " Business trip budget " and press Enter, you will see the Business trip budget template.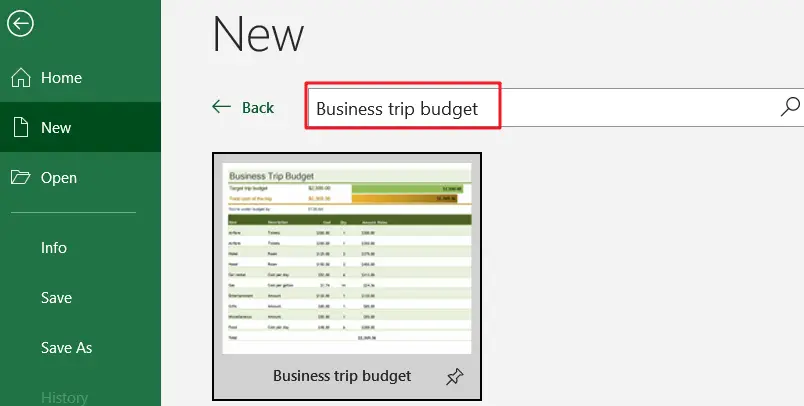 Step3: Click the Create button to download the selected Business trip budget  template to create a new Business trip budget  spreadsheet.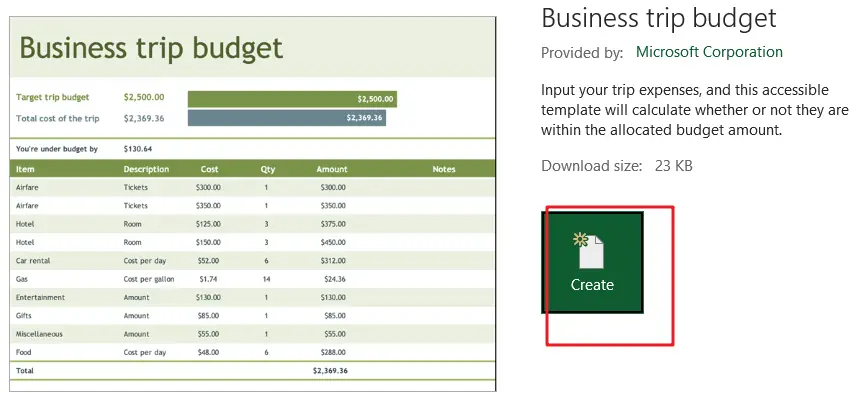 Step4: You need to enter Target trip budget firstly in cell C3 in the Business trip budget worksheet.
Step5: You need to enter Trip details in Data table in Business trip budget worksheet.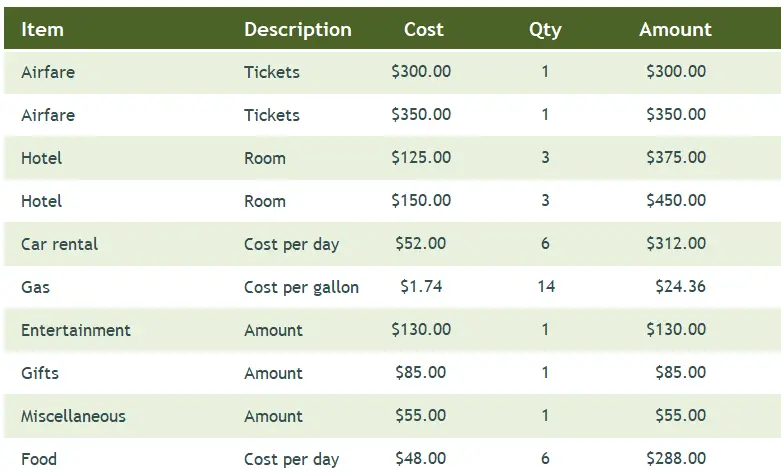 Step6: Total trip cost and balance are automatically calculated by one Excel Subtotal formula.

=SUBTOTAL(109,[Amount])
If you are looking for Business trip budget  template, check out Microsoft office site by clicking here.