A fundraising event is successful when the income from the event exceeds the cost of the event, or when fundraising expectations are met.
For fundraising events, you need to know all the sources of income for the event, such as ticket sales, sponsors, donor contributions, food and beverage sales, advertising sales, sales of goods and services, etc. Of course, you also need to know all the expenses involved in the fundraiser, such as publicity and advertising, insurance, venue decoration costs, labor costs, rental costs, etc.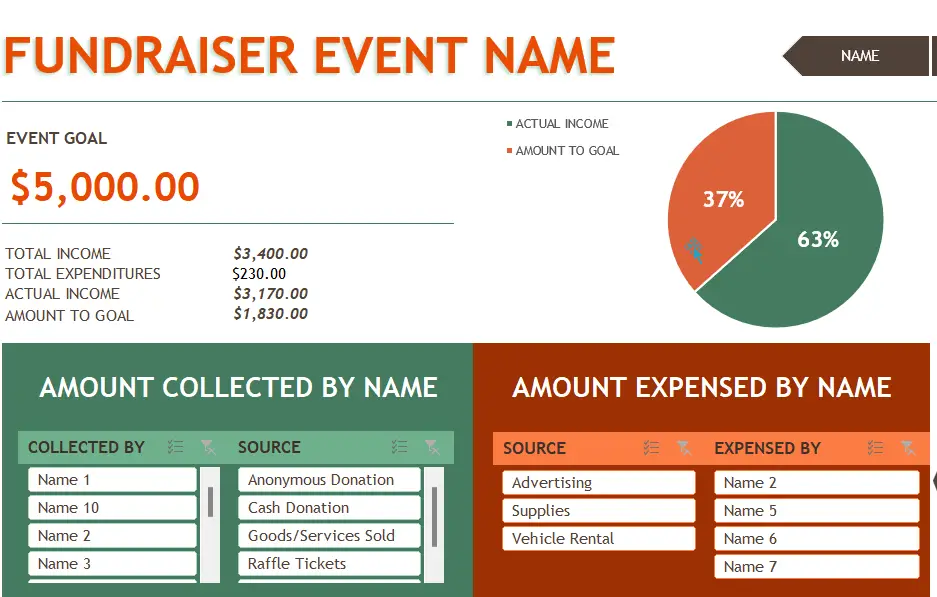 A fundraising event budget can help you plan and prepare for your entire fundraising event by forecasting income and expenses. When you are planning a charity auction or gala or other fundraising event, financial budgeting and tracking is one of the key factors in the success of your fundraising event.
This article will introduce a free Excel fundraising event budget template that will help set fundraising goals and track donation income and expenses throughout your fundraising event. The template will also show you progress towards your goal in a simple chart. You can use the fundraising event budget template to categorize expenses by name and track income sources.
Budget for fundraiser event
This Budget for fundraiser event is officially provided by Microsoft Excel, you can create the template directly in the Excel or download the template through the official website.
You can track the income and expenses of your fundraising events with this Budget for fundraiser event template.
This template contains 6 sheets:EVENT OVERVIEW, EXPENSES,REVENUE, INCOME ITEMS,EXPENDITURE ITEMS and NAME.
Where,
EVENT OVERVIEW: This sheet contains summary information on fundraising event income and expenses.
EXPENSES: This sheet contains all expense data for fundraising events.
REVENUE: This sheet contains statistics on all income items for fundraising events.
INCOME ITEMS: This tab contains all items that can generate revenue for fundraising events.
EXPENDITURE ITEMS: This sheet contains all the items that need to be spent on the fundraising event.
NAME: This page contains the names of all those who participated in the fundraising event.
Let's look at how to use this fundraising event budget template:
Step1: Open Microsoft Excel Spreadsheet, click on the File menu, and then click on the New submenu
Step2: In the New dialog box, find the template search box, type in the keyword " Budget for fundraiser event " and press Enter, you will see the Budget for fundraiser event template.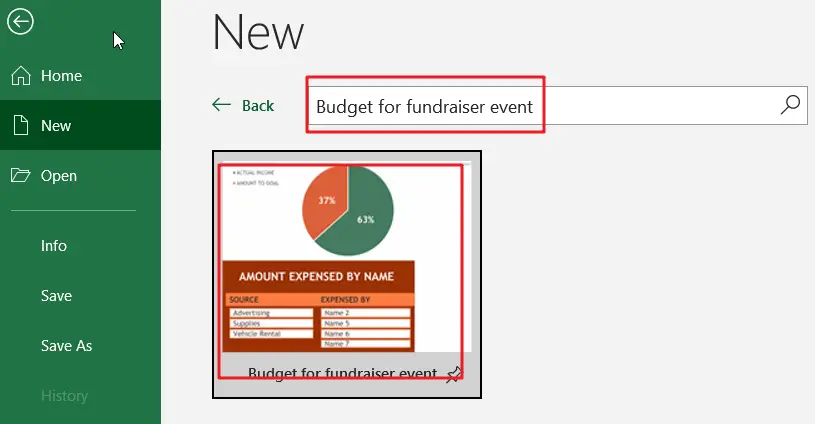 Step3: Click the create button to download the selected Budget for fundraiser event template to create a new Budget for fundraiser event spreadsheet.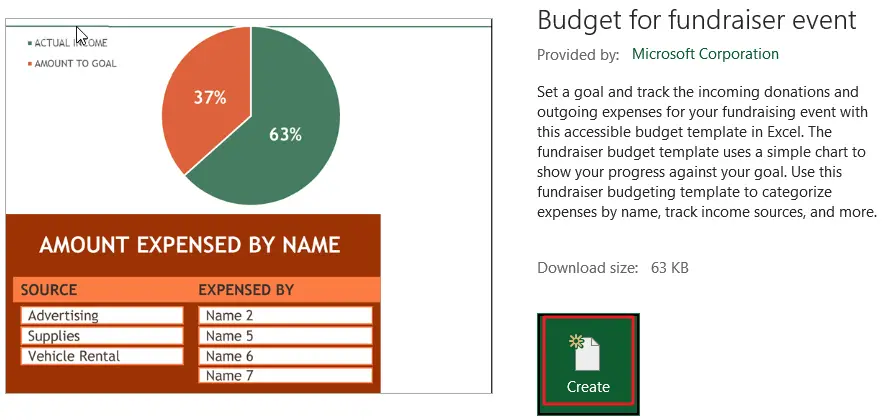 Step4: You need to enter the names of all the people who are participating in the fundraiser in the NAME worksheet.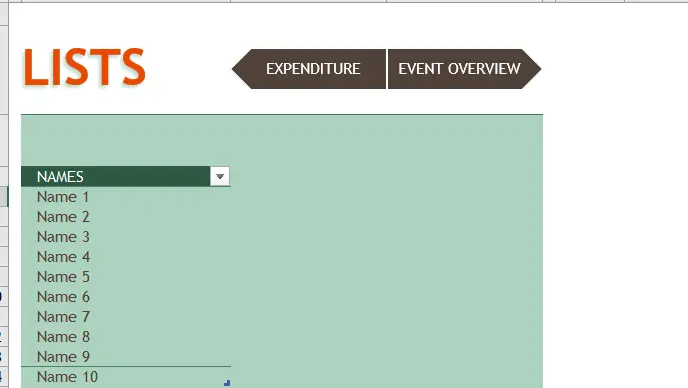 Step5: You need to enter all items that may bring in revenue in the INCOME ITEMS worksheet.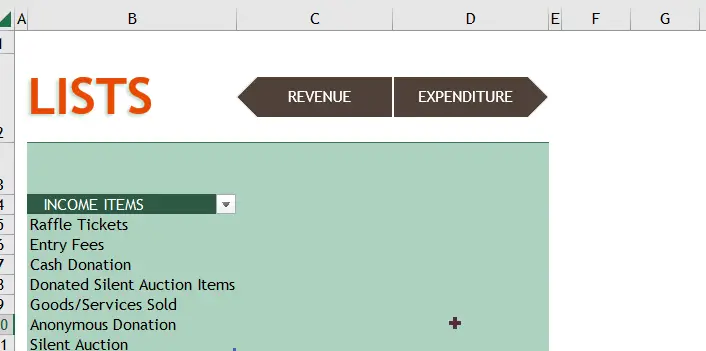 Step6: You need to enter all items that may need to be spent in the EXPENDITURE ITEMS worksheet.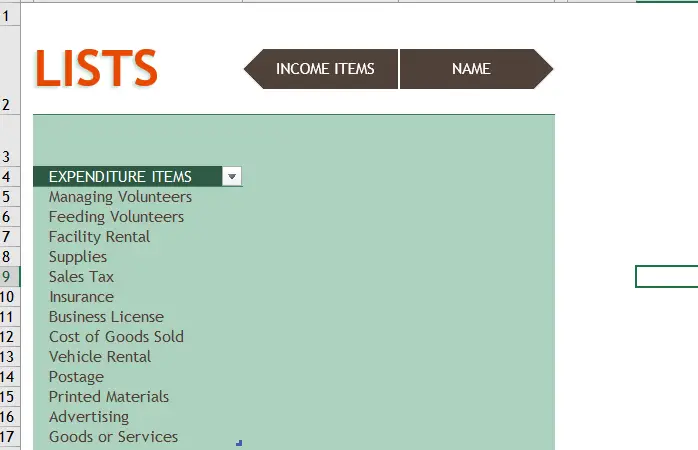 Step7: You need to enter the actual income amounts for all income items in the REVENUE worksheet.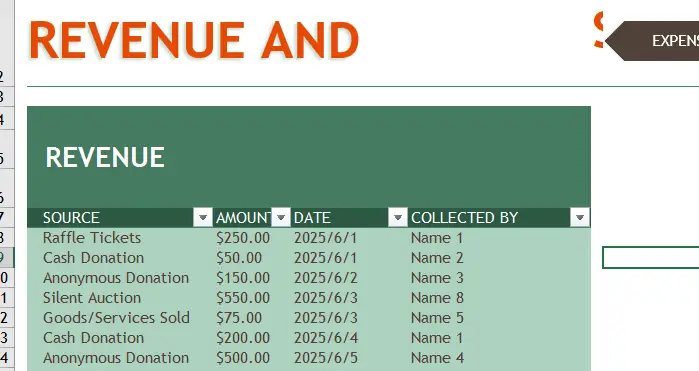 Step8: You need to enter the actual costs of all expense items in the EXPENSES worksheet.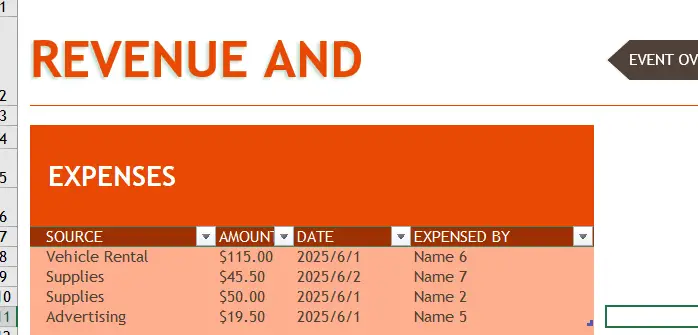 Step9: Once you have entered data in the relevant tabs, you can see summary information for the entire fundraising event in the EVENT OVERVIEW worksheet.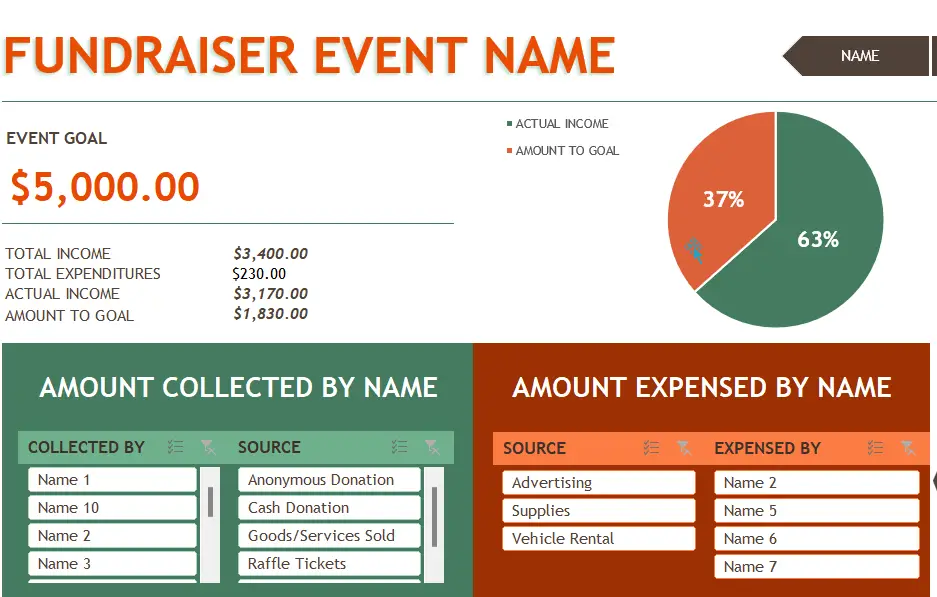 If you have other needs for custom budget templates, you can send us a message.
If you are looking for Budget for fundraiser event template, check out Microsoft office site by clicking here.