A budget is an estimate and plan for income and expenses. We create budgets to achieve certain financial goals, such as completing a savings plan or avoiding a family financial crisis.
You can see how much you spend in different categories through your budget. A reasonable budget will allow you to be better prepared for future changes.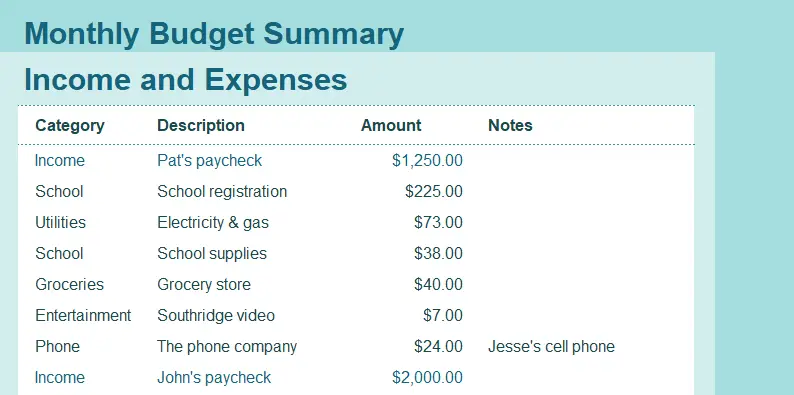 When you create a reasonable budget, you will find out how useful it is to prepare for your future. You need to take control of every expense and keep it within your budget.
This article will introduce a free Excel budget calculator template that manages your monthly income and expenses and allows you to set up categories and use the budget calculator so you can easily see where your money is going. The budget calculator tracks each expense and generates a bar graph so you can see at a glance whether an expense is over or under budget.
 Budget calculator
This budget calculator is officially provided by Microsoft Excel and you can create the template directly in the Excel application or download it from the official website.
You can track your monthly income and expenses with this Budget calculator template.
This template contains 2 worksheets:Summary, Income and Expenses.
Where,
Summary: This worksheet contains the total expenses and incomes for the different categories for the month you specify.
Income and Expenses: This worksheet tracks the amount of each expense or income for the different categories.
Let's see how to use this Budget calculator template:
Step1: Open Microsoft Excel Spreadsheet, click on the File menu, and then click on the New submenu
Step2: In the New dialog box, find the template search box, type in the keyword " Budget calculator" and press Enter, you will see the Budget calculator template.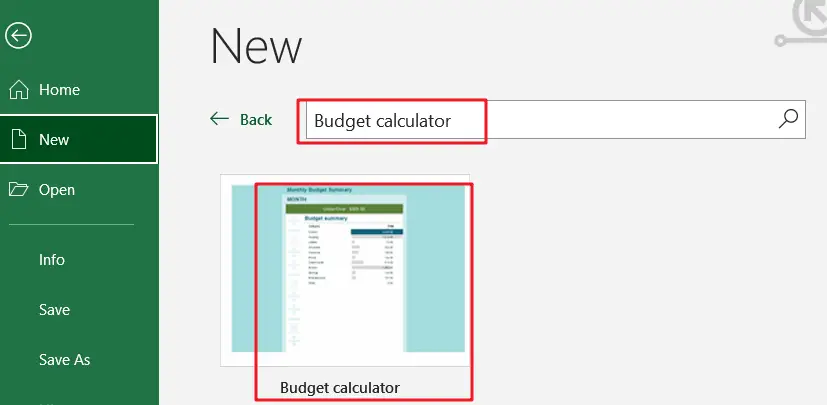 Step3: Click the Create button to download the selected Budget calculator template to create a new Budget calculator spreadsheet.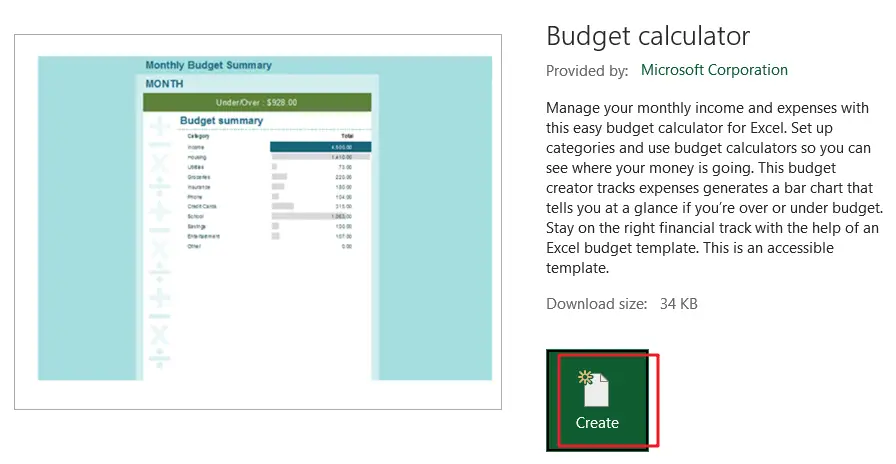 Step4: You need to enter month in Cell B2 in the Summary worksheet, and then you can add new categories you want to track to the budget summary table.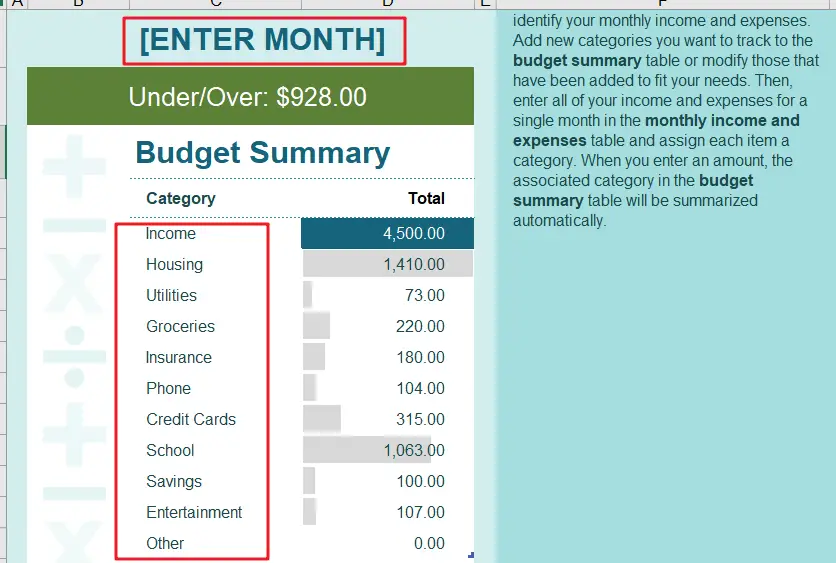 Step5: You need to add your income and expenses in the Income and Expenses worksheet.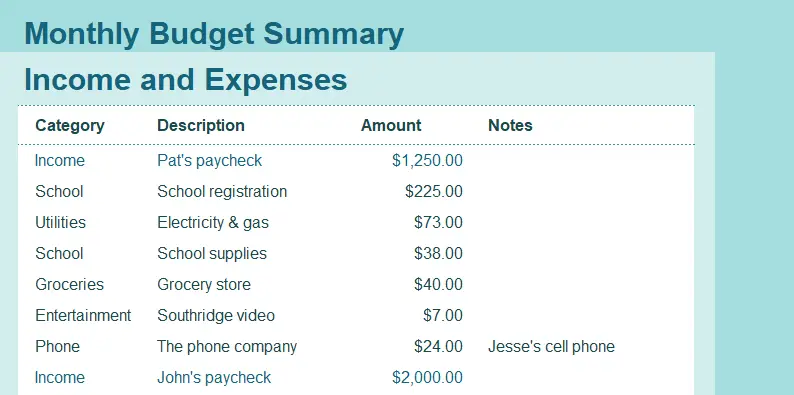 If you are looking for Budget calculator template, check out Microsoft office site by clicking here.