This post will guide you how to unhide the hidden workbooks in Excel. How do I show or unhide all hidden workbooks in Excel.
Unhide the Hidden Workbooks
---
You can hide the workbook to remove it from your workspace. And the data in hidden workbook is not visible. But how to display all hidden workbook windows as needed. Just do the following steps:
#1 go to VIEW tab, click Unhide command under Window group. And the Unhide dialog will open.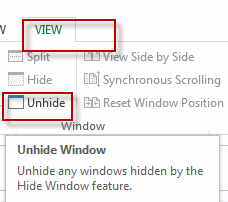 #2 select the names of the workbook that you want to unhidden in the Unhide workbook list box. And then click Ok button to confirm your selection.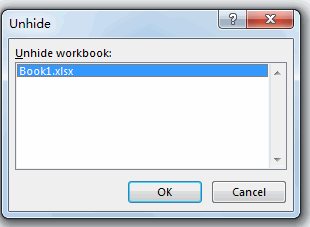 You will see that all datas are shown in the current workbook.