This post will guide you how to insert and use a radio button or option button in Excel. How do I add option button (Form Controls) into your current worksheet in Excel. How to create radio button in Microsoft Excel 2013/2016.
Insert Radio Button
---
If you want to insert one or more radio button into your current worksheet, you just need to do the following steps:
#1 go to DEVELOPER tab, click Insert command under Add-Ins group. And click Optional button icon from the drop down men list.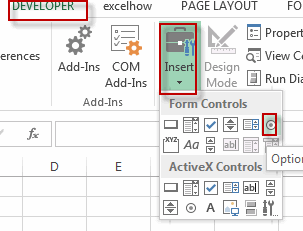 #2 draw an optional button into your worksheet.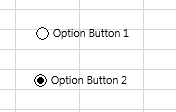 #3 if you want to create two or more radio button, just repeat the step 1 and 2.
#4 right click on the option button, and select Edit text menu from the pop up menu list. And then you can type one new name for that option button.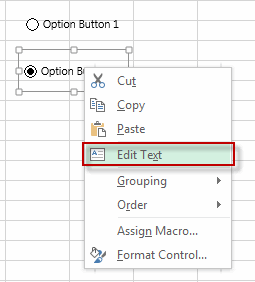 #5 right click on one option button, and select Format Control from the pop up menu list. And the Format Control dialog will open.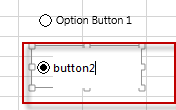 #6 switch to Colors and Lines tab, you can change the background color for the selected option button. Or you can change the option size (width and height) via Size tab.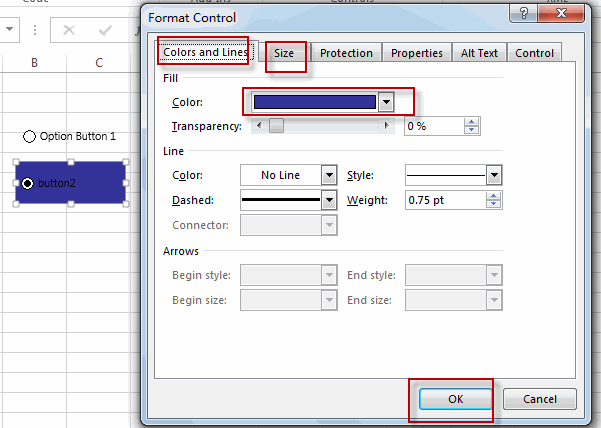 #7 Let's see the result.