This post will guide you how to view or change document properties in Excel. How do I change the author of an Excel workbook.
You can view or change the Excel Workbook properties using the Document Properties panel in Excel 2013/2016. Just need to do the following steps:
#1 click the File tab, and the Info pane will appear.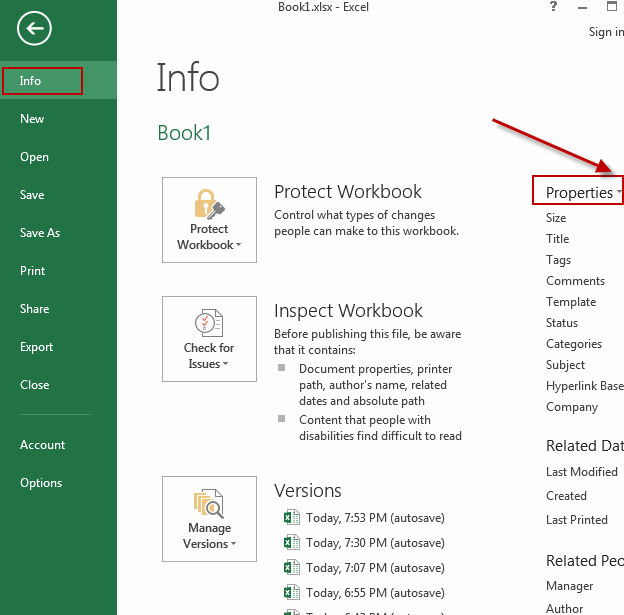 #2 click properties button, and select show Document Pane item from the drop down menu list.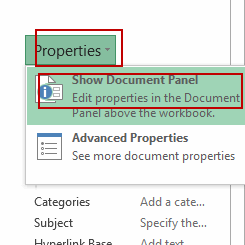 #3 the Document Properties pane will appear at the top of the current workbook.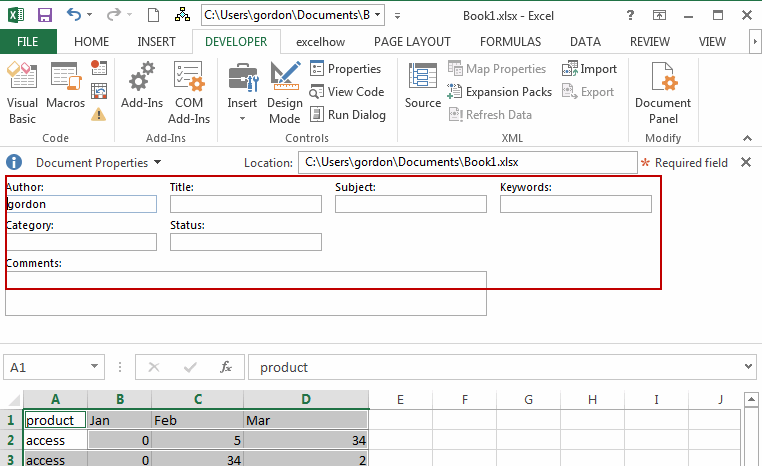 #4 you can edit the name in the Author field and then click File tab, and then click Save to save your workbook.
Note: you can also add or change other document properties, such as: title, subject, keywords, category, etc.