How to Sort Data without Column Header Row in Excel
This post will guide you how to sort a worksheet without column header row in Excel 2013/2016. How do I sort data without the first row in Excel.
Sort Data Without Column Header Row
---
Assuming that you have a list of data without column header row, and you want to sort all of those values in the given range (A1:C4), you can use Sort feature to sort the data in your current worksheet. Just do the following steps:
Step1: select the range of data or the whole column that you want to sort.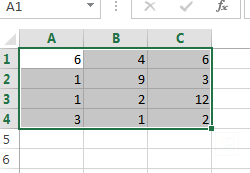 Step2: go to DATA tab in Excel ribbon, and click Sort command under Sort & Filter group. And the sort dialog will open.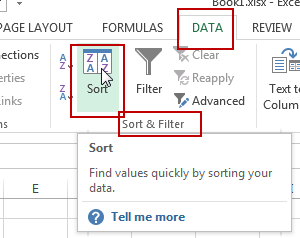 Step3: you can set the sort criteria in the Sort dialog box, such as: select column A value from the sort by drop down list box, and set Values option in Sort on list box, and set Smallest to Largest option Order dropdown list box, then click Ok button to apply those settings.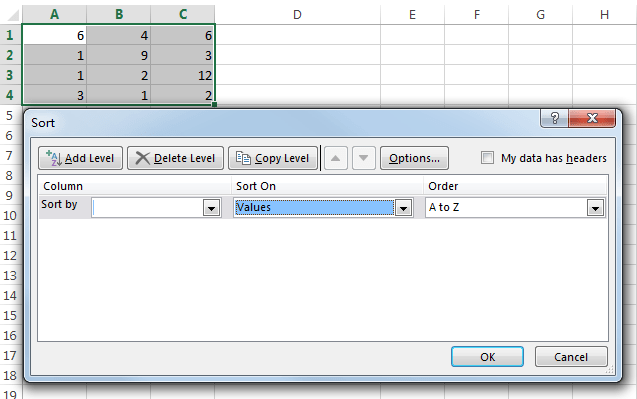 Step4: you should see that all data will be sort based on Column A from smallest to largest.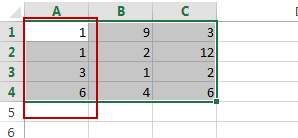 You might also like: