How to Select Blank Cells or Nonblank Cells in Excel
This post will guide you how to select blank cells or nonblank cells from a selected range in Excel. How do I select non-blank cells in a range of cells in Excel.
Select Blank Cells or non-blank Cells
---
Assuming that you have a list of data in range A1:D5, and you want to select all blank cells or non-blank cells in Excel. You can do the following steps:
#1 select the range of cells that you want to select the blank cells.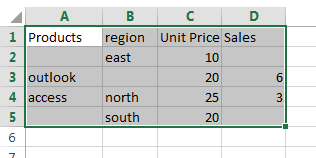 #2 go to HOME tab, click FIND & Select command under Editing group. And select Go To Special from the drop down menu list. And the Go To Special dialog box will open.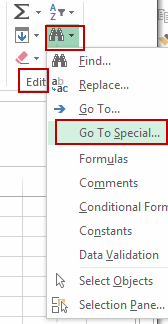 #3 select the Blanks option under Select section in the Go To Special dialog box.  Click OK button.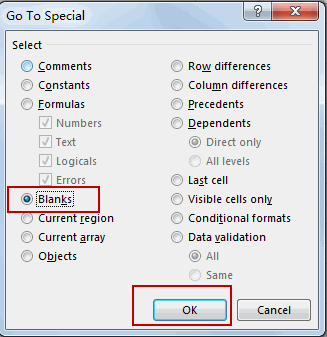 Note: if you want to select all non-blank cells, you can select the Constants option in the Go To Special dialog box.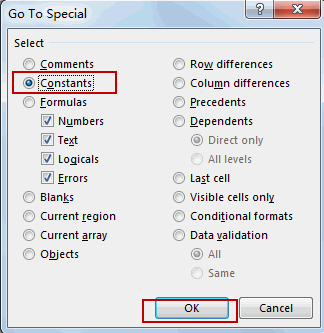 #4 you should notice that all blank cells are selected in the selected range.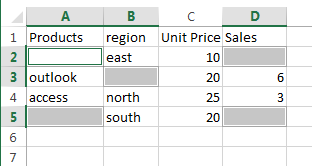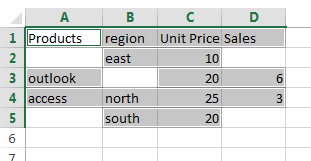 You might also like: