How to Lock an Image or Picture to a Cell in Excel
This post will guide you how to lock an image or picture into a cell in Excel. How do I lock an image to a cell in Excel 2013/2016.
Lock an Image to a Cell
---
When you insert a picture into your current worksheet, it is just only float above your worksheet, when you change you cells and it will do not affect the images that might appear to be contained within those cells. So you need to lock an image to a cell and then you can resize or move it when resize or move cells. Here are the steps to lock an image to a cell in your worksheet:
#1 open your workbook that contain an image or picture that you want to lock to a cell. Or you can insert one picture to your worksheet.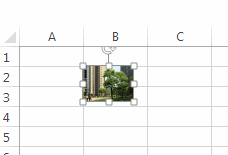 #2 you need to adjust the size of the cell so that that picture is contained entirely within it.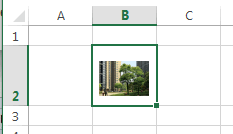 #3 right click on the picture, and then select Size and Properties from the popup menu list. And the Format Picture pane will appear.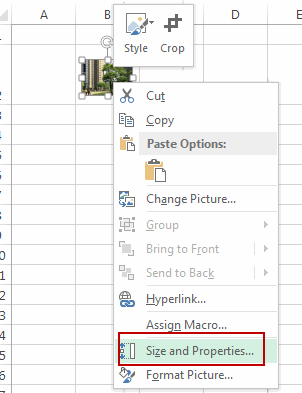 #4 click Size and Properties icon in the Format Picture pane. And click PROPERTIES section, and then select Move and size with cells option. Close the Format Picture pane.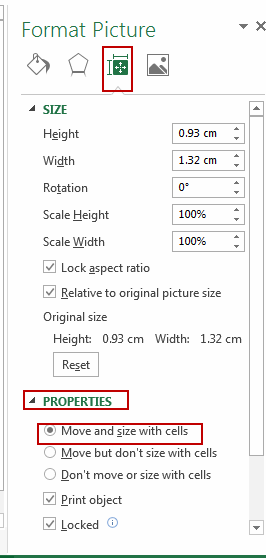 You can try to resize or move that cell to check if that picture also will be resized or moved.