This post will guide you how to insert a picture into a comment in Microsoft Excel 2010/2013/2016. How do I insert an image into an Excel Comment Box.
Insert Picture into a Comment
---
Assuming that you have created some comments in your current worksheet. And you want to insert a picture into comment box, it can be more insightful for your comments. How to achieve it. Just do the following steps:
#1 go to REVIEW tab, click Show All Comments command under Comments group. All comments should be shown.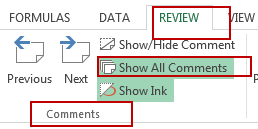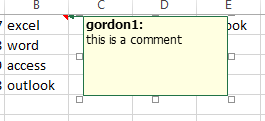 #2 right click on the edge of the comment box, and select Format Comment menu from the context menu list. And the Format Comment dialog will open.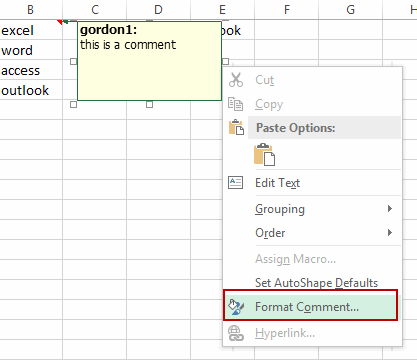 Note: you need to place your cursor on the highlighted edge of an editable comment box before right-clicking.
#3 switch to Colors and Lines tab in Format Comment dialog, click Color drop down list, and click Fill Effects . And the Fill Effects dialog will open.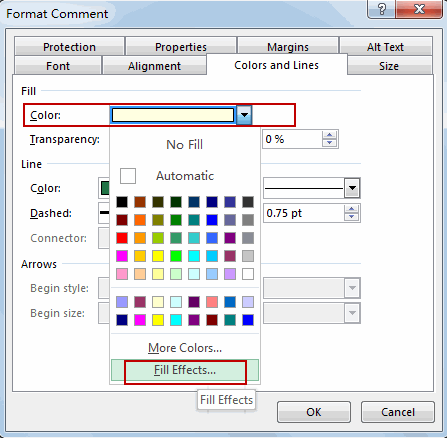 #4 switch to Picture tab, and click Select Picture button, you can browse for the image file of your selection and then click Ok button.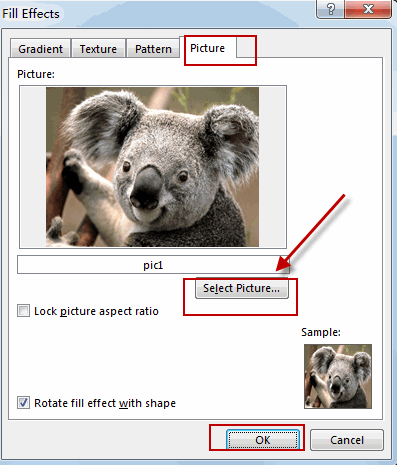 #5 Click Ok button, and the selected picture has been added into that comment box.