How to Hide Contents in Cells and Make Them Invisible in Excel
Sometimes we will record some important information in our worksheet for example like product code, serial number or some personal information telephone number etc., so we want to hide these contents in Excel and make them invisible if others open the worksheet. This article will show you're the quickly way to hide the contents in Excel. Let's get started.
Prepare a list of product code, and we want make code invisible for others.

Hide Contents in Cells by Format Cells Settings
---
Step 1: Select on the range you want to hide from your worksheet. In this case, we want to hide cells B1 to B3.

Step 2: Right click your mouse, and select "Format Cells…" in the loaded menu.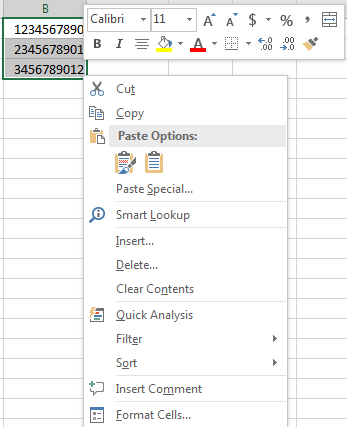 Step 3: In the pops up "Format Cells" screen, click on Number->Customer. You may find that "General" is selected in Type by default. And product code is displayed in Sample field.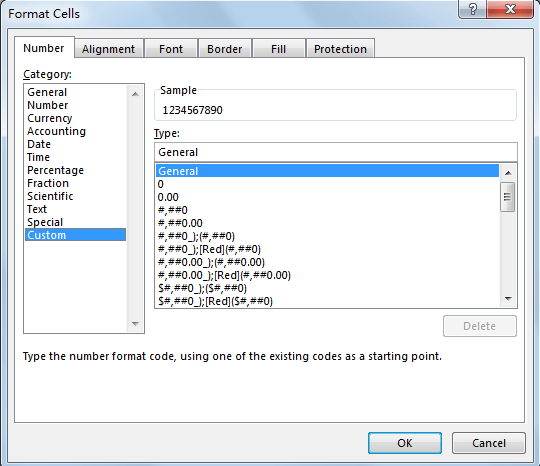 Step 4: In Type field, just enter ";;;" (three semicolons) in Type field. Then product code is invisible in Sample field now.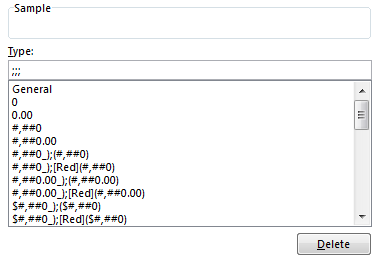 Step 5: Click OK button to save the change. Now all product codes are invisible in worksheet now.

Note:
1. This way is just used for hide contents in cells and make them invisible in current opened worksheet. And if user click on the cell like B1 for example, the product code is still visible and displayed in formula bar. See screenshot below:

2. If you copy these cells to other cells, the contents are still invisible. See screenshot below:

3. If you want un-hide these contents and make them visible in the cells, you can still though Format Cells setting to change the contents to previous format.