How to Filter Odd or Even Numbers in Excel
This post will explain that how to filter all rows that contain odd number or Even number in Excel. How do I filter out all even numbers from a column with Filter feature in Excel 2013/2016.
Filter Odd or Even Numbers in Column
---
If you want to filter out all Odd or Even numbers in a given column (Column B) in Excel, you can use the Filter feature to achieve the result. Here are the steps:
#1 select the column C, and type the following formula into the Cell C2, and press Enter key to apply this formula.
=ISEVEN(B2)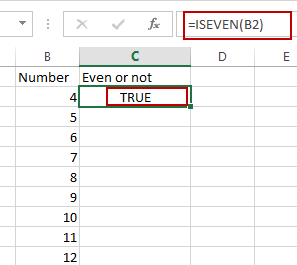 This formula will try to check if the given cells is an even number or not. If it is even number, then return TRUE, otherwise returns FALSE.
#2 select cell C2, and drag the AutoFill Handle down to other cells to check numbers.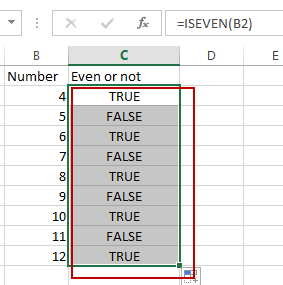 #3 select the column C, and go to DATA tab, click Filter command, and one filter arrow icon is added into the cell C1.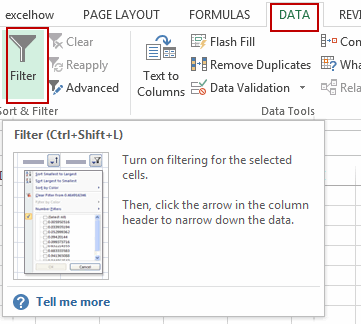 #4 click the Arrow filter button in cell C1, and only check TRUE option from the filter box. And click Ok button.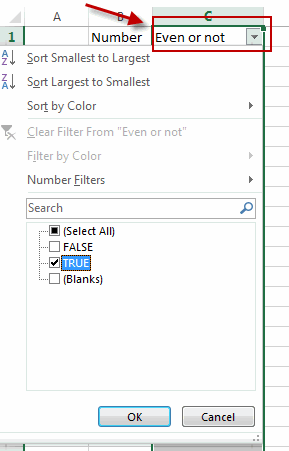 #5 you would notice that all even numbers are filtered out in Column B.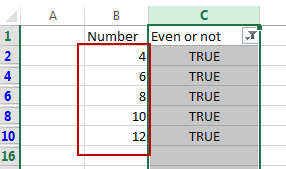 Note: if you want to filter the Odd numbers, you just only check the FALSE option in the step 4.