How to Filter for Multiple Criteria in Excel
This post will guide you how to filter your data by multiple criteria with Advanced Filter command in Excel.  How do I filter multiple columns in Excel.
Filter for Multiple Criteria
---
Assuming that you have a list of data in range A1:B6, and you want to filter requires complex criteria (such as: Product ="excel" and Version="2010"), you can use the Advanced Filter command to achieve the result. Just do the following steps:
#1 create a separate criteria range on your worksheet.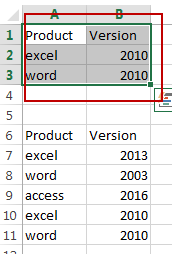 #2 select the range that you want to filter based on the multiple criteria.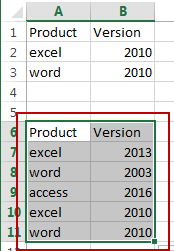 #3 go to DATA tab, click Advanced command under the Sort & Filter group. And the Advanced Filter dialog will open.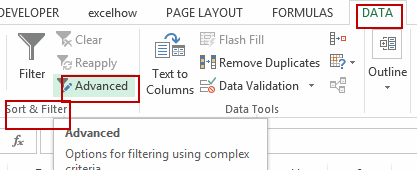 #4 select the criteria range created in step1 in the Criteria range text box. Click Ok button.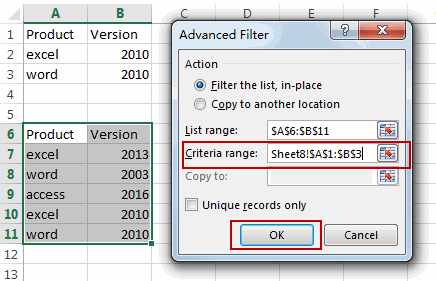 #5 you would notice that the results have been filtered out.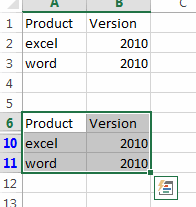 You might also like: