How to Change Values in a Range quickly in Excel
This post will guide you how to change values in a data range with Excel's Paste Special feature quickly in Excel 2013/2016. How do I change values in a selected range of cells in Excel. How to add, subtract, Multiply or divide the numbers in a selected range in Excel.
Change Cell Values in a Range
---
Assuming that you have a list of data that contain numeric values in range A1:B4, and you want to update all numbers on your selected range of cells, such as: add number 5 or subtract 5 or multiply 5 for all values. You can easily to update all numeric values on the current worksheet at once by using Paste Special feature on the Excel Ribbon. You just need to type a value in a blank cell, and then copy that cell and apply its value to other cells. Just do the following steps:
Step1: enter a number that you want to use in a blank cell of your spreadsheet. Then select that cell and click Copy or press Ctrl + c keys to copy it.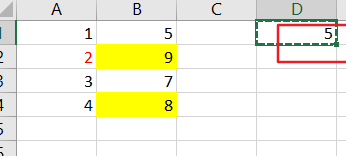 Step2: select the range of cells that contain numeric values to be updated. (Add, Subtract, Multiply, Divide)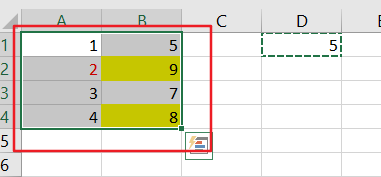 Step3: right click on it, and choose Paste Special from the dropdown menu list. And the Paste Special dialog box will open.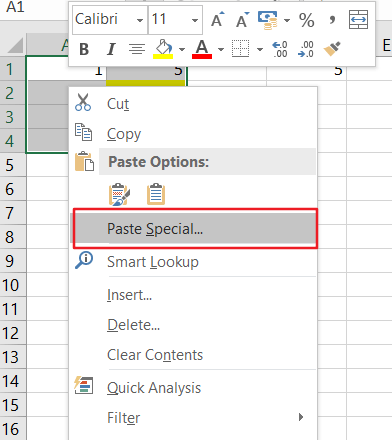 Step4: select Add or others operations under Operation section. Click Ok button to apply those changes.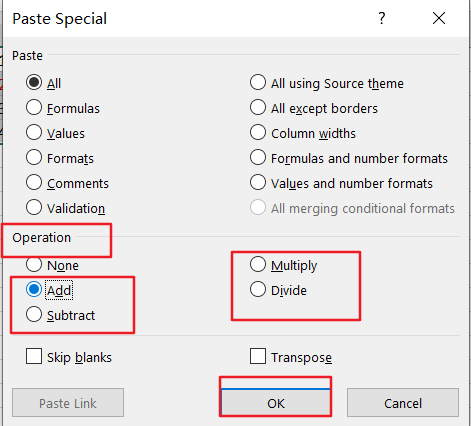 Step5: you should see that all selected cells will be added number 5.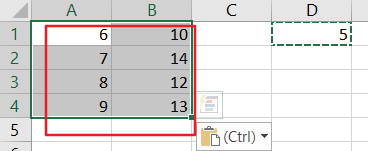 You might also like: