How to Change Default Worksheet or Workbook Template and Save Your Own in Excel?
In our daily life when we launching excel, the default template of worksheet/workbook is loaded. Normally we edit our data base on this default template most of time. But in some situations, we always edit data in a fixed template for example like payroll from accounting department, and we will not want to always re-design our template in worksheet every time. So, we need to save our own worksheet or workbook template in excel, then we can load our own template when launching excel for convenient. Actually, this article aims at to teach you how can we save template in excel for worksheet and workbook, trust me you can find what you want from this article, let's get started.
Change Default Worksheet in Excel
---
Step 1: Launch excel, select a blank template, open it. Then design your own template on this blank template. For example, we create a simple payroll like below.

Step 2: In excel ribbon, click File->Save As->Browse.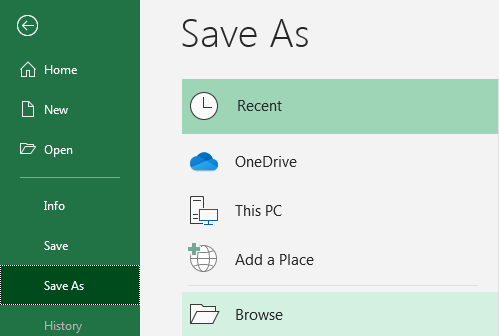 Step 3: In Save As window (see screenshot below), enter template name in File name textbox. Select template in Save as type.

Step 4: Enter template name as Payroll Template.

Step 5: Select Excel Template from dropdown list.

Step 6: You can change save path or use default path to save your template. The default save path on my PC is C:\Users\devops\Documents\Custom Office Templates. Then click OK to save template.

Step 7: Launch Excel again, in Welcome screen, click More templates.

Step 8: Click Personal. Then customed template Payroll template is displayed. Select this template, your table in step#1 is displayed properly.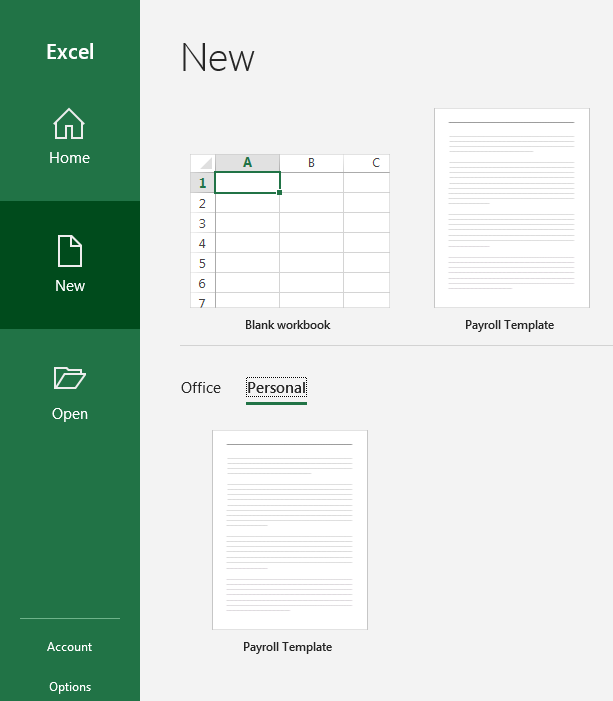 Change Default Workbook in Excel
---
If you have multiple different fixed worksheets templates in a workbook, you can save a workbook template (includes these worksheets templates) refer to above steps.
For example, in a workbook we have two worksheets, one is inventory list, another one is broken list. Then have their own templates.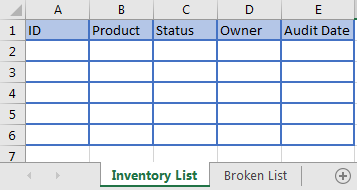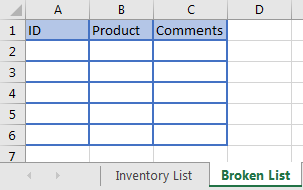 We want to save a workbook template with these two worksheets. We can still follow above steps like save a worksheet template.
Step 1: Click File->Save As->Browse.
Step 2: In Save As window, enter template name in File name textbox, this time we name it as Inventory List. Select Excel Template in Save as type.

Step 3: Use default save path, click OK to save workbook.
Step 4: Re-launch excel, and check Personal template. Verify that Inventory List is listed.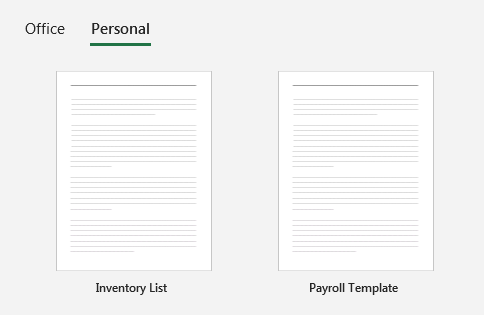 Step 5: Click it to load template. Verify that the two worksheets with template are loaded properly.