How to Change Column Letter to Number in Excel
This post will guide you how to change column letter to number in your current worksheet in Excel. How to set the column letters in numbers in Excel 2013/2016.
Showing Column Letter to Number
---
If you want to change the column letters to numbers in Excel, you can do the following steps:
Step1: click the File tab, and select Excel Options menu, and the Excel Options dialog will open.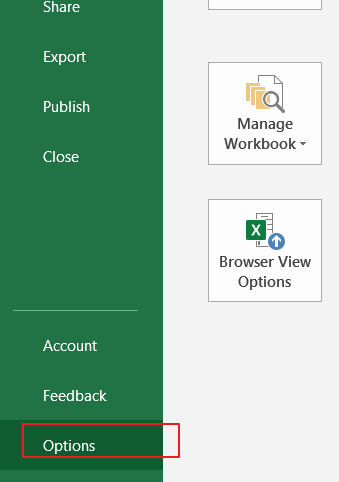 Step2: click Formulas from the left pane in Excel Options dialog box, and scroll to Working with formulas section, and check the R1C1 reference style checkbox. And click Ok button.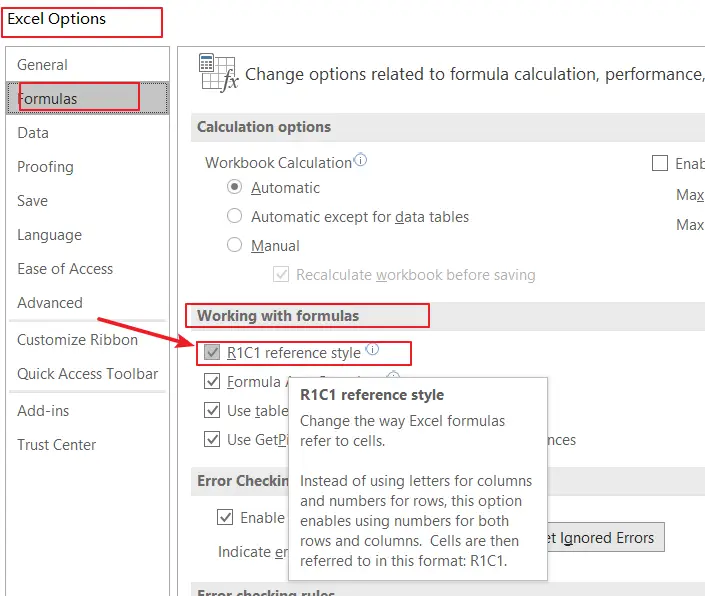 Step3: you would see that the column letters have been shown as numbers.

Note: If you want to show column numbers to letters, just uncheck the R1C1 reference style option.