This post will guide you how to add drop down list into a cell in Excel 2013/2016. How do I insert a drop down list in Excel.
Add Drop Down List
---
If you want to insert a drop down list into a cell based on some data in range B1:B4 in Excel, you can do the following steps:
#1 select one cell that you need to place the drop down list. Such as: Cell D1

#2 go to DATA tab, click Data Validation command under Data Tools group. And click Data Validation menu from the drop down menu list. And the Data Validation dialog will open.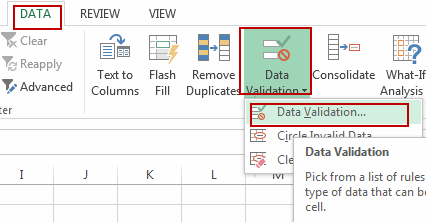 #3 select List from Allow drop down list box. And click Source button to select range B1:B4 as your source data. Click OK button.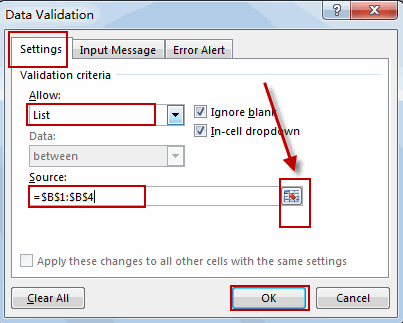 #4 the drop down list should be created in Cell D1.