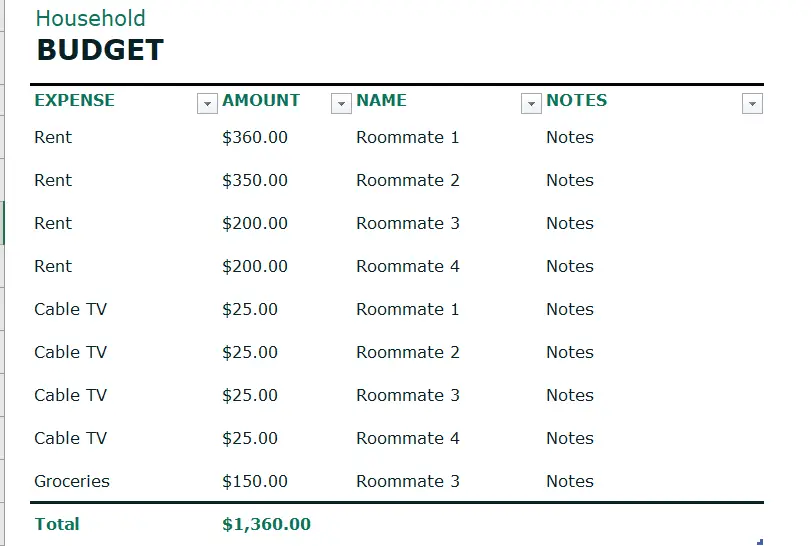 A happy family has a lot of activities to do every day, such as buying various necessities, cleaning the house, making a family budget, and so on. Then the household organizer template can help you to arrange these household activities. The household organizer template will contain detailed household budget worksheet, chore worksheet and grocery list worksheet.
Household organizer
This Household organizer is officially provided by Microsoft Excel, you can create the template directly in Excel Tools or download it from the official website.
You can manage your household activities with this Household organizer template.
This template contains 3 sheets: Budget, Chore Schedule, Grocery List
Budget: This sheet contains the budget information for the whole family.
Chore Schedule: This page contains the scheduling information of the family activities.
Grocery List: This page contains the shopping list of the whole family.
Let's look at how to use this household organizer template.
Step1: Open Microsoft Excel Spreadsheet, click on the File menu, and then click on the New submenu
 Step2: In the New dialog box, find the template search box, type in the keyword "Family Organizer" and press Enter, you will see the Family Organizer template.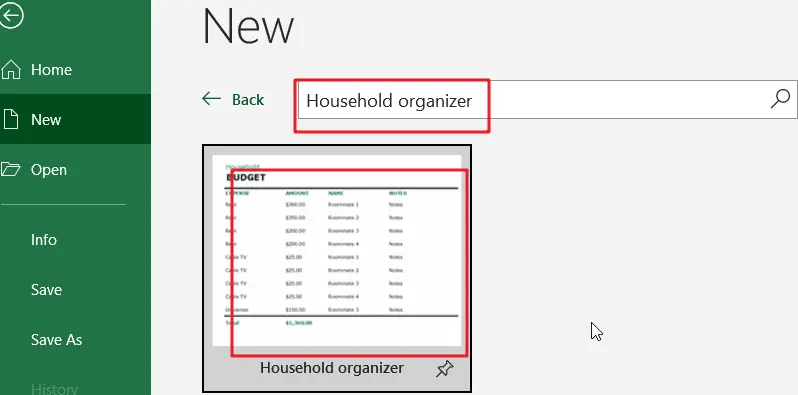 Step3: Click the Create button to download the selected Household Organizer template to create a new Household Organizer spreadsheet.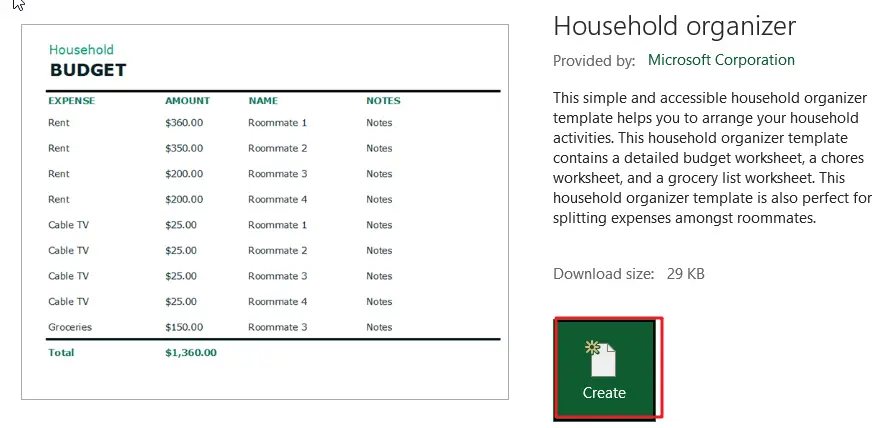 Step4: You need to add details for each expense item in the budget worksheet, such as the name of the expense item, the amount spent, the person who spent it, and any related comments.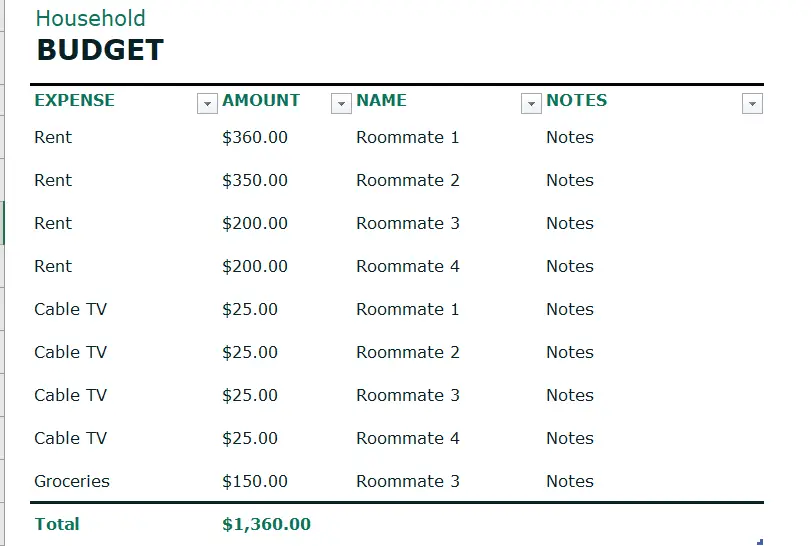 Step5: In the chore schedule worksheet, enter the start date in cell E1, and then enter the corresponding family activity schedule.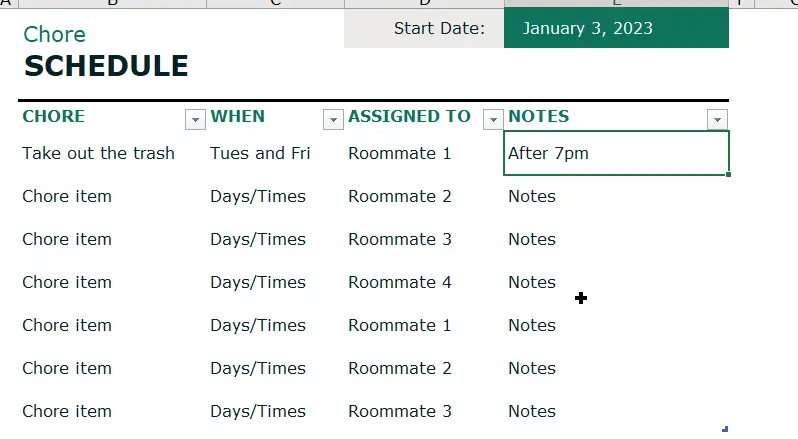 Step6: Enter the appropriate items in the Grocery List worksheet

If you have other needs for a personalized custom budget template, you can send us a comment.
If you are looking for Household organizer template, check out Microsoft office site by clicking here.