This post will guide you how to filter cell based on the background color of cells in Excel. How do I select all cells based on a specified color of another cell in Excel. How to filter cells by another cell color and then select all cells that match the criteria in excel.
1. Filter and Select Cells by Color with Filter Feature
Assuming that you have a list of data in the range of cells A1:B5 with the different background color. and you want to filter cells or rows based on the background color of a specified cell, and then select all filtered cells. How to achieve it. You can use the Filter feature or Find function to achieve the result in Excel. Just refer to the following detailed steps.
To filter and select cells by background color of another cell with Filter command, just do the following steps:
#1 select one column that you want to filter by cell color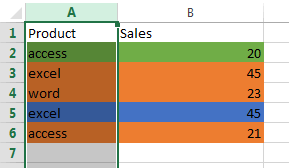 #2 go to DATA tab, click Filter command under Sort&Filter group. You will see that the filter arrow button will be shown in the field of the selected column.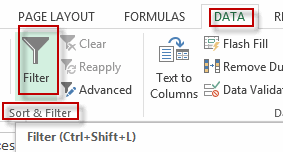 #3 click Filter arrow button, select Filter by color from the popup menu list. and then select one color from the sub menu list to be used to filer. Click OK button.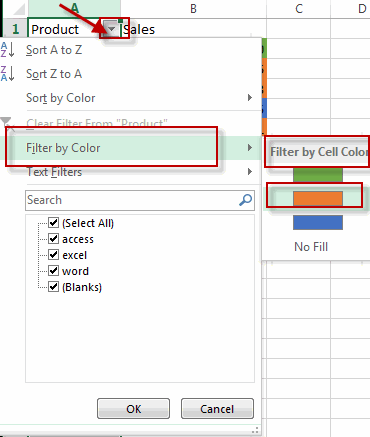 #4 all rows in the selected column have been filtered by selected color.

#5 then you can press Ctrl +C shortcuts to copy all cells that has been filtered.
2. Filter and Select Cells by Color with Find Feature
You can also use the Find command to filter cells by color in excel. Let's see the below steps:
#1 select the range of cells that you want to select cells based on the background color of another cell.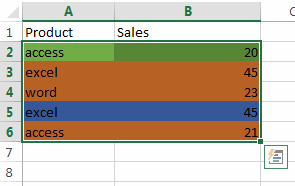 #2 go to HOME tab, click Find&Select command under Editing group. Or press Ctrl +F shortcuts in your keyboard, the Find and Replace dialog will appear.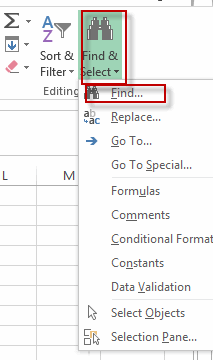 #3 In Find tab, click Format button, and click Choose Format From Cell from the drop-down menu list. then select one cell with the background color as the criteria.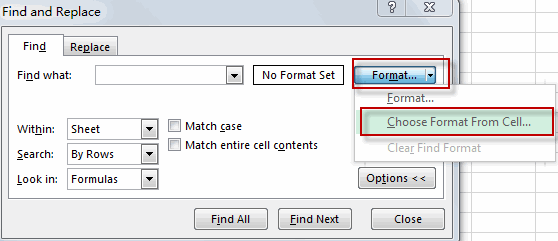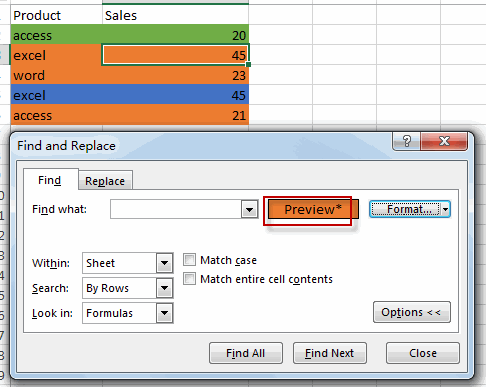 #4 click Find All button, press Ctrl + A to select all cell found then click Close button.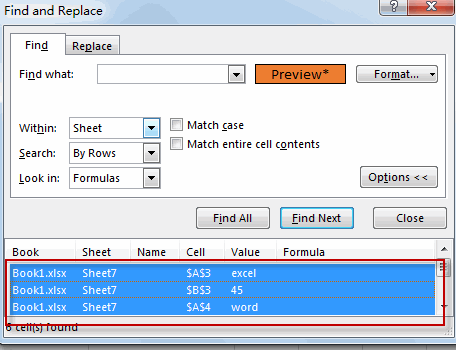 #5 All cells based on the color of the selected color have been selected in the selected range.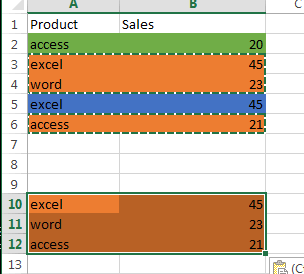 3. Video: Filter and Select Cells by Color
This comprehensive video tutorial will show you how to filter cells based on the background color in Excel. In this session, we'll explore two powerful methods that cater to different preferences and scenarios: using the "Filter" feature and employing the "Find" feature.