This post will guide you how to display or hide worksheet tab bar in Excel. By default, Excel displays each sheet tab at the bottom of the window. And you can click each sheet tab to quickly select that sheet in your workbook. How to quickly turn off or on in your workbook.
#1 click File tab, and select Options from the popup menu list. The Excel Options dialog will open.

#2 click Advanced menu, check or uncheck the Show sheet tabs checkbox in the Display options for this workbook. Click Ok button.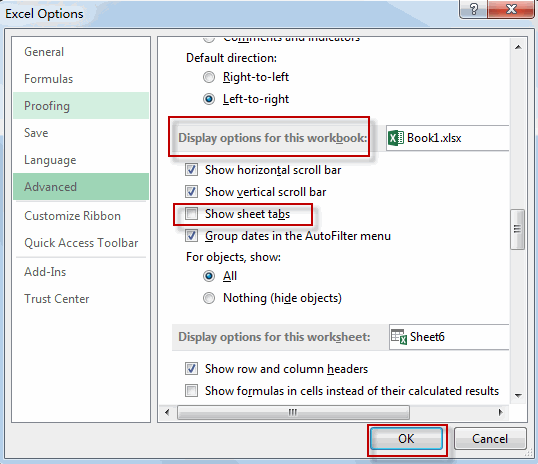 You will see that worksheet tab bar will be displayed or hidden in your workbook.