This post will guide you how to copy or move a worksheet into another workbook in Excel. How do I insert a worksheet from another workbook in Excel.
Copy or Move a Worksheet into another Workbook
---
If you want to copy a sheet of data from one workbook to another workbook, you just need to do the following steps:
#1 open the source and the target workbook.
#2 switch to the source workbook that contains the worksheet you want to copy or move to the target workbook.
#3 select the worksheet that you want to copy and move, and right click on the sheet tab, and click Move or Copy menu from the popup menu list. And the Move or Copy dialog box will open.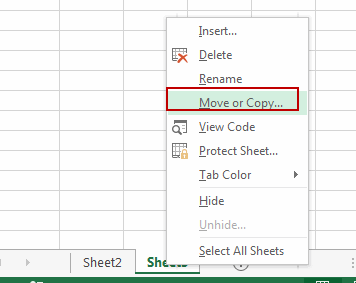 #4 choose the target sheet from the To Book drop down list. And only the open workbooks are listed in the To Book drop down list.
#5 if you want to copy the worksheet rather than move the worksheet, you need to click the Create A copy check box at the bottom of the dialog box. And click OK button.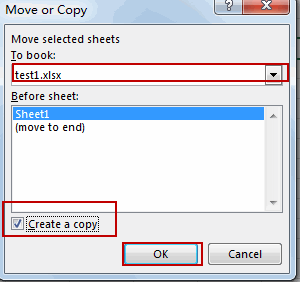 The selected worksheet is moved or copied into the target workbook.