This post will guide you how to copy and paste the multiple selections or ranges in Excel. How do I select and copy multiple ranges with VBA macro in Excel. How to copy multiple non adjacent cells in Excel.
Copy and Paste Multiple Selections
---
If you want to copy and paste multiple selections in your worksheet, you can use the Clipboard feature to achieve it. Just do the following steps:
#1 go to HOME tab, click drop-down arrow in the Clipboard group. and the Clipboard pane will open.

#2 copy the selected ranges or non adjacent range of cells that you want to copy via press CTRL +C keys.
#3 select one destination cell to place the data. and then click Pasted All buton in the clipboard area.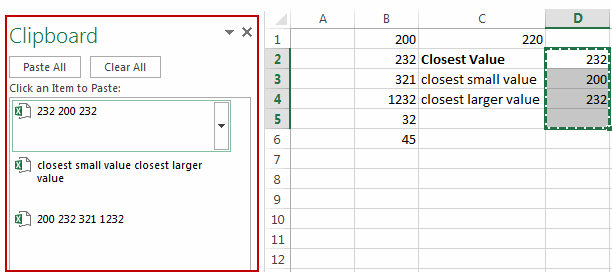 All of selected range of cells are pasted into the destination range of cells.