This post will guide you how to adding a printable background image to a worksheet in Excel. How do I insert a printable background image in Excel. How to print an Excel worksheet with background image.
Add Printable Background Image
---
If you want to add a graphic to the background of an Excel worksheet, you just need to do the following steps:
#1 go to INSERT tab, click Shapes command under Illustrations group, and then select a rectangles shape icon from the recently used Shapes list box.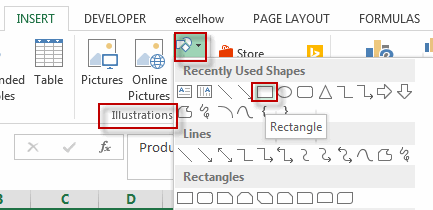 #2 draw a shape into your current worksheet.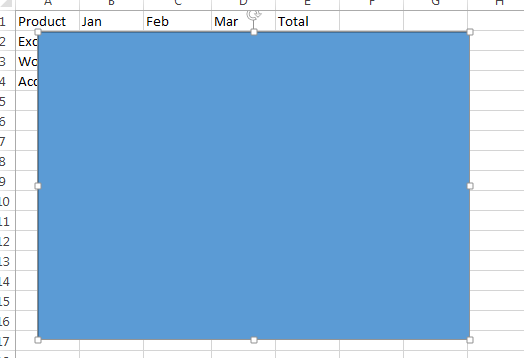 #3 go to FORMAT tab, click Shape Fill command and select white color to fill the shape.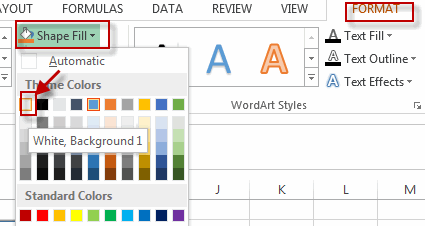 #4 click Shape Outline command, and select the white color as the shape outline color.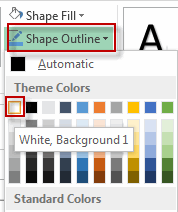 #5 right click on the shape, and then select the Format Shape menu from the pop-up menu list. The Format Picture pane will be displayed in the right of the window.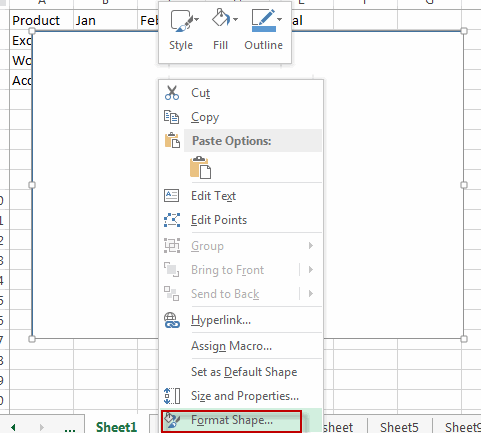 #6 click Fill &Line button, select Fill button to enter into the Fill section. select the Picture or texture fill radio button, click File button to specify a image file to fill this shape. then select the Tile picture as texture checkbox.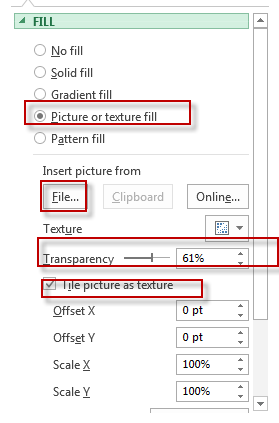 #7 right click on the shape, and click Size & Properties , and select Move and size with cells radio button, select Print Object checkbox under Properties section.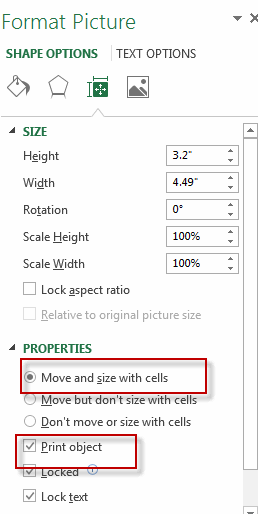 #8 Close the Format Picture pane. The current worksheet has been inserted into a printable background image.