This finance invoice template for excel will calculate line item total automatically, you need to enter customer and shipping details, descriptions and amount. And it is very easy to customize and use. And also is a very simple invoice finance template for your finance business, and you can download it freely to use it in your business.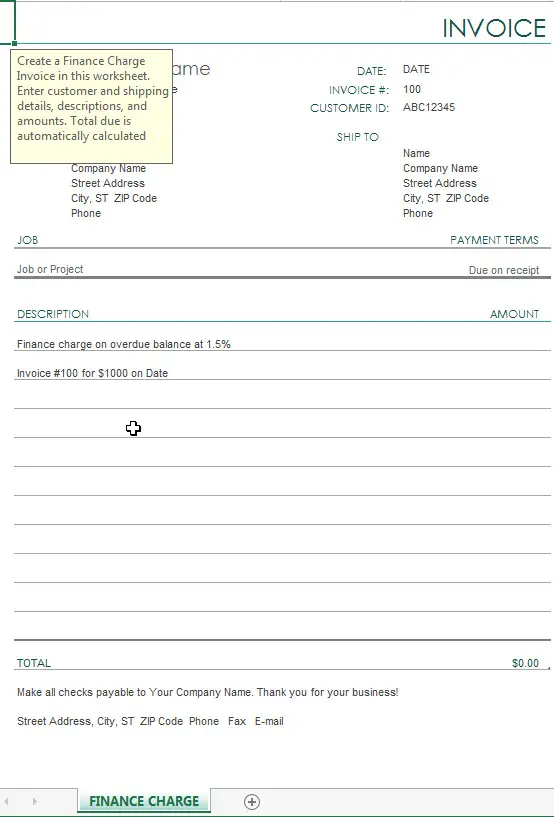 Invoice Template Description
TOTAL: It will calculate all items Total amount automatically in Cell D25, and it call excel formula in this excel cell formula:
=SUBTOTAL(109,[Amount])
109 – It means that the subtotal function will call Excel SUM Function
You need to enter into your company information in the bottom of the invoice template. Such like: company logo, company name, address, phone…
You still need to enter your invoice number in Cell D3 and the company information of your customer in range B6:B10.
How to get this free invoice template with finance charge in MS Excel?
Click "File" Tab ->"New", then input "Invoice template with finance charge simple" to search online template in the search box. Click it.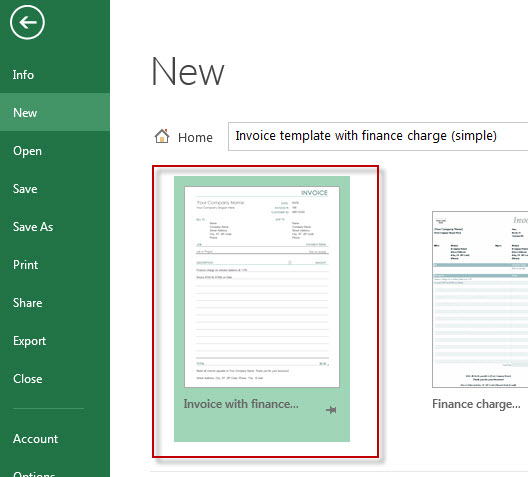 Then click "create" button to create a new workbook based on this invoice template.
Or
You can click the below download button to get this Invoice template with finance charge for free.
[pdownload]Download[/pdownload]